There's still time to support our plunge for the planet!
On Saturday, January 26th, a brave group of Forklifters are plunging into a really cold river in order to help keep winter cold. This is our sixth time joining the Chesapeake Climate Action Network (CCAN) for their annual environmentally-focused Polar Bear Plunge down at National Harbor, and we still need your help!
January's not over yet, so it's not too late to start the new year off with a good deed.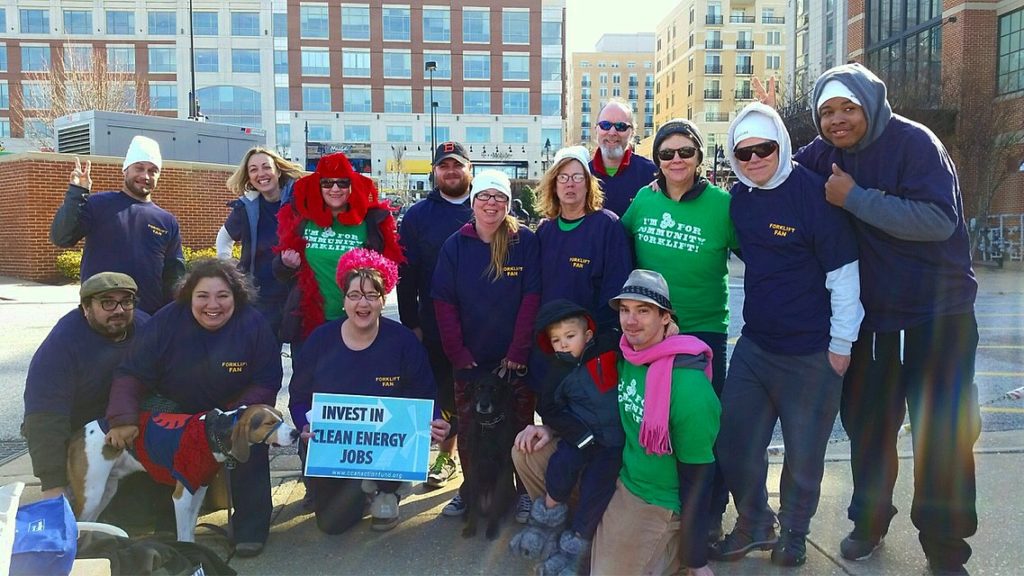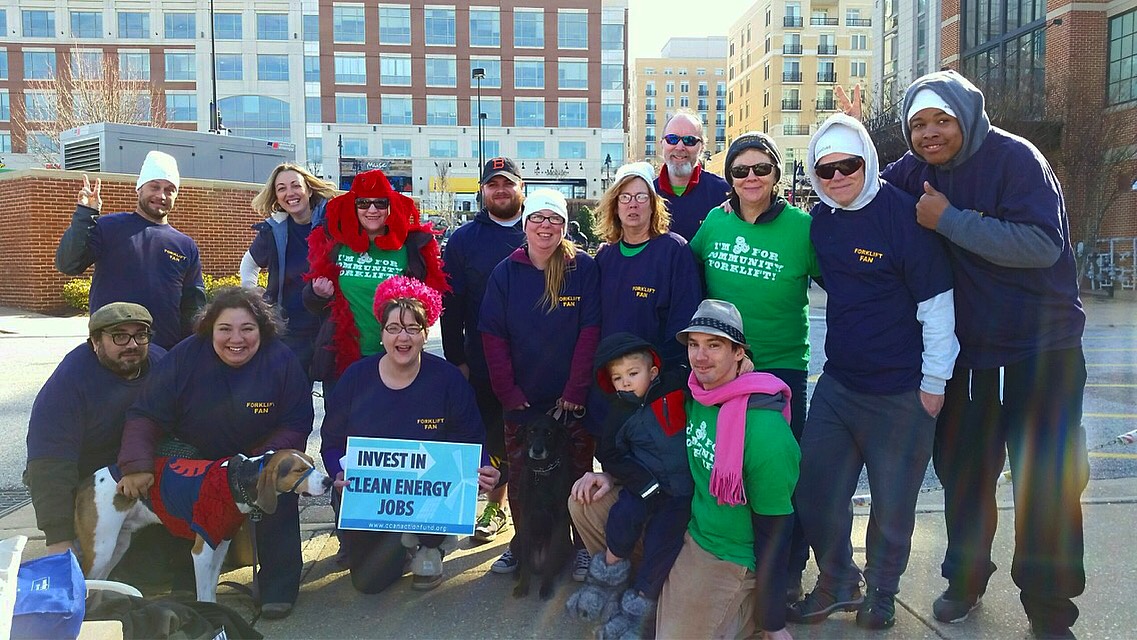 If you want to support our efforts, you can donate to our team. Your donation will directly support both CCAN's environmental work and the Forklift.
The plunge is CCAN's largest fundraiser of the year, powering victories to move our region off of fossil fuels and on to clean energy. In 2018, they raised $129,319 which has allowed them to make some major green strides. Their work has a direct impact on our local communities, and they recently celebrated a number of major victories:
☀ Governor Hogan's vote rejected permitting the "Potomac Pipeline" in Maryland
☀ Maryland lawmakers approved a bill discouraging offshore drilling, and supporting offshore wind farms
☀ DC Council approved the Clean Energy DC Act, requiring DC to be powered by 100% renewable energy by 2032
☀ Governor Northam declared CCAN's Virginia Alternative Energy and Coastal Protection Act a top priority for the 2019 legislative session

CCAN's goals for 2019 include the following:

Plus, if the Forklift Freezers meet our fundraising goal of $1,000, Community Forklift receives part of the proceeds! We're only $255 away, and we've met this goal every single year we've participated. The money we earn from the plunge each year goes a long way towards helping us lift up local communities through reuse. It's funding that helps us continue working to keep perfectly good stuff out of the landfill, preserve historic materials, provide low-cost building supplies, support neighbors in need, and create green jobs and economic opportunities.
If you'd like to help us reach this goal and support our icy recklessness, please donate to one of the many brave Forklift Freezers on our team's plunge page: KeepWinterCold.org/Team/ForkliftFreezers