Creative teens transform the unexpected into a community hub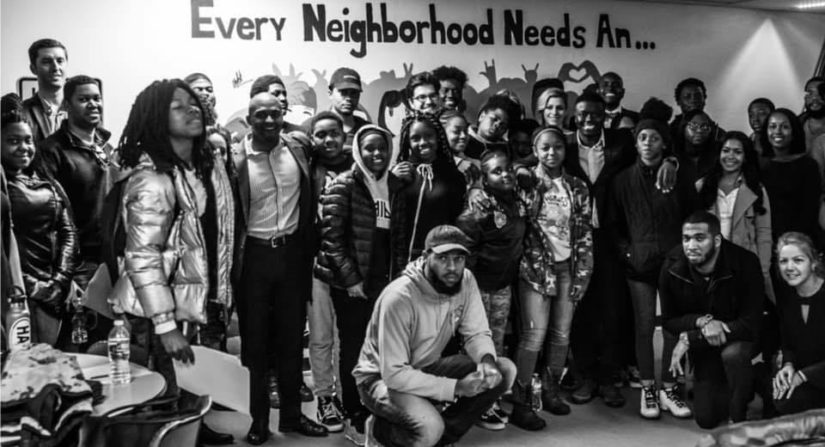 In 2018, Forklift was very busy helping over 90 community groups and non-profits with their projects by giving away free materials through our Community Building Blocks (CBB) Program. One of these CBB grant recipients that benefited from the program last year was AMYLA (uh-my-luh), formerly known as the "Adams Morgan Youth Leadership Academy." AMYLA is an urban talent and youth leadership development organization that helps D.C. teens with mentoring, life skills training, and career development programs.
Nigel Okunubi, Managing Director at AMYLA, sought a CBB grant in order to receive the necessary materials to create a new snack bar and café area for neighborhood teens, in the organization's Adams Morgan headquarters. Nigel and AMYLA's youth used their creativity to re-purpose a simple bay window into a very impressive snack bar. Take a close look at the picture!
This hip snack bar was once a bay window!
The new bar will assist neighborhood teens with customer service and entrepreneurship training, and build their understanding of operations and management. The group will also utilize the service bar for community events.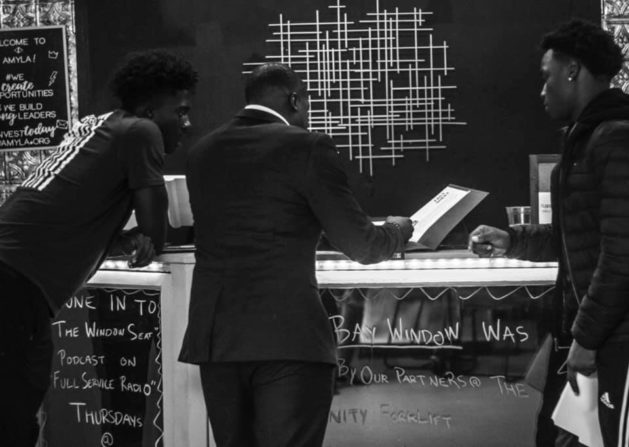 "We like to repurpose vintage furniture, materials and equipment. Community Forklift is the perfect place to source unique items to help young people express themselves creatively." – Nigel O.
Thanks this organization, there's now a new space dedicated to educating youth on business skills, while also acting as a hot spot for community gatherings!
***
Every time you donate or shop at the 'Lift, you're helping us to support projects like these and lift up local communities through reuse. Community Forklift turns the construction waste stream into a resource stream – by keeping perfectly good stuff out of the landfill, preserving historic materials, providing low-cost building supplies, supporting neighbors in need, and creating green jobs and economic opportunities.