Doing good in the neighborhood…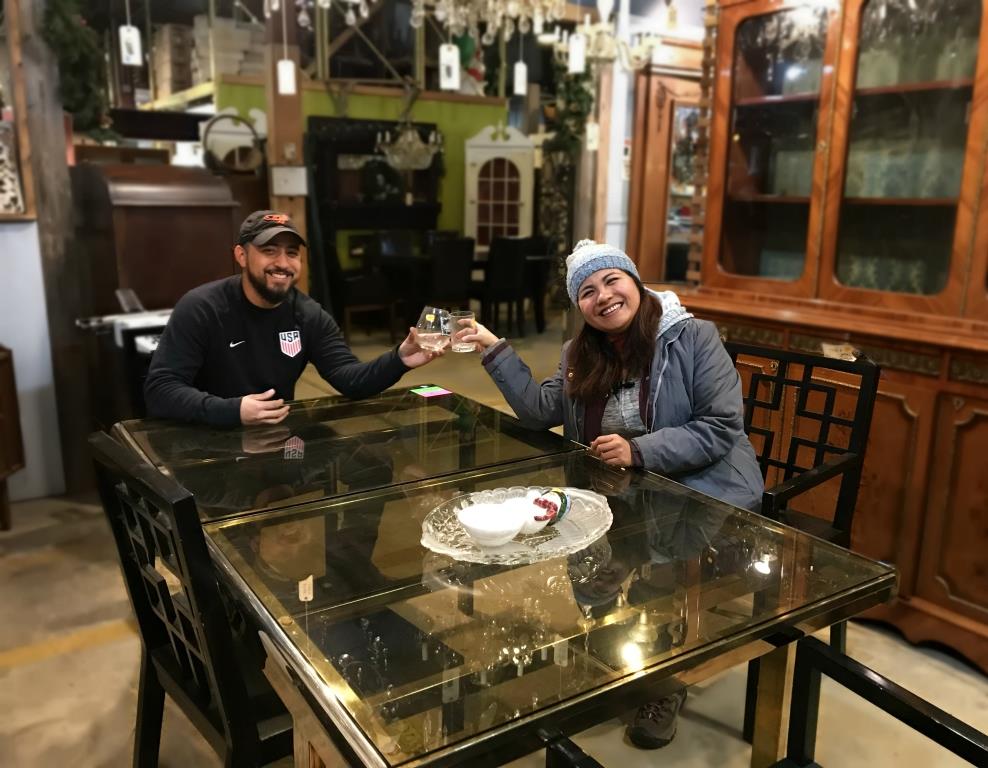 Since 2005, Community Forklift has helped families improve their homes and maintain a safe living environment by providing them with basic home essentials. Though anyone can shop for low-cost materials at our warehouse, we are especially proud to provide free home improvement materials, furnishings, appliances, and more to neighbors in need.
Our Home Essentials Program has skyrocketed over the years, and 2018 was the best year yet: we distributed $59,266 in materials and served 198 households; impacting a total of 571 people!
What did we donate through Home Essentials in 2018?

Who got the free stuff?
More exciting than numbers are the stories from our Home Essentials participants!
Ms. C., a 60-year-old DC resident, moved into a new house, but had to leave some appliances behind because they weren't functioning. She called the Forklift, and our Community Giving Coordinator helped her fill out an application. In November of 2018, Ms. C. received a gas stove, a washing machine, a cool vintage dining set, and two bed frames. She was overjoyed, and left us a heartwarming message:
"I appreciate you. My friends came over and said 'this stuff is nice!' It makes such a difference, and I'm happy. I am so happy I got the stove hooked up. No problems, it is awesome! The thing of it was, it fits right in the spot! Thank you so, so much for your help as far as picking out the stove… As far as the washing machine, it's hooked up. My daughter is so happy that she can go downstairs and wash her clothes – thank you so much! I'm waiting for my son to come back out there [to Community Forklift] so I can get some doors and light fixtures. Hopefully, you are warm – maybe I can bring you some hot cocoa and marshmallows, and some candy canes. But like I say, I'm so happy about the table because my daughter can sit and not have to worry about carrying her food up to the room. Thanks again. You have a warm day and thank you oh so much for that assistance. It makes me very happy! Everything is awesome!" – Ms. C.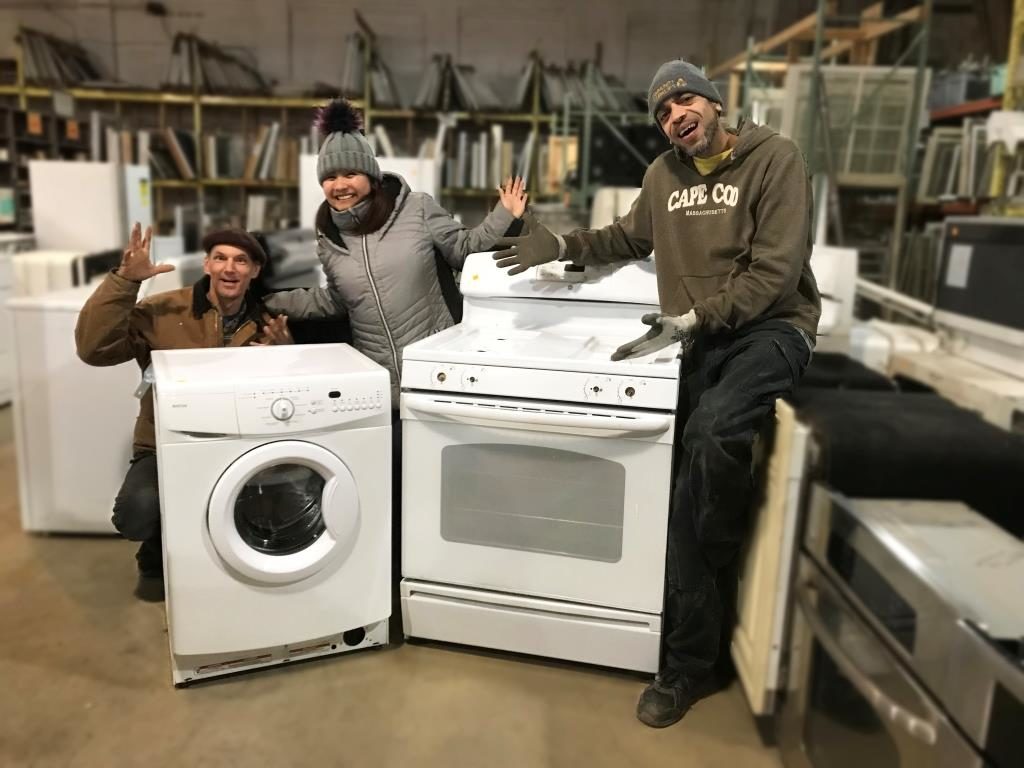 Energized by last year's success, we're already off to a good start in 2019. Recently, we gave away our first gas stove of the year, and Mr. M., a 48-year-old Maryland resident, sent us a letter of thanks:
"To Community Forklift and the Home Essentials Grant Program,


I am deeply grateful for this program. I hope you can continue this program and I am able to be a beneficiary. I have a large family (15 children ranging from 22 to 2 years old) so you can imagine it is not easy keeping a household this large afloat. When a major appliance breaks there is always that added stress on how to pay for another working appliance. When I heard about the Home Essentials program it was a life saver for me and my family. It has allowed me to be able to up keep the house without going into bankruptcy. Again I felt compelled to write a letter of thanks knowing I have where to turn to in a time of need. Thanks again. All the best. " – Mr. M.
Just like Ms. C. and Mr. M., there are many others that need assistance in 2019. We work with seniors, people taking care of extended families, disabled veterans, people moving into stable housing after years of homelessness, and more.
You would be amazed at how many of our neighbors don't even have a working fridge or stove, chairs to sit on, or the supplies to make very simple repairs to their home. Just a few items can make such a difference in their comfort, safety, and dignity – and YOU can make it happen!
Please donate in the coming year, and spread the word about our free donation pickup service to your friends, contractors, and neighborhood listserves. (For more information about dropping off materials or requesting a pickup, visit our donations page.)
Thank you for helping us lift up local communities!