We did it!
On Saturday, January 26th, a brave group of Forklifters plunged (for the 6th year in a row!) into the frigid Potomac River along with more than 250 environmental activists from across the DC region.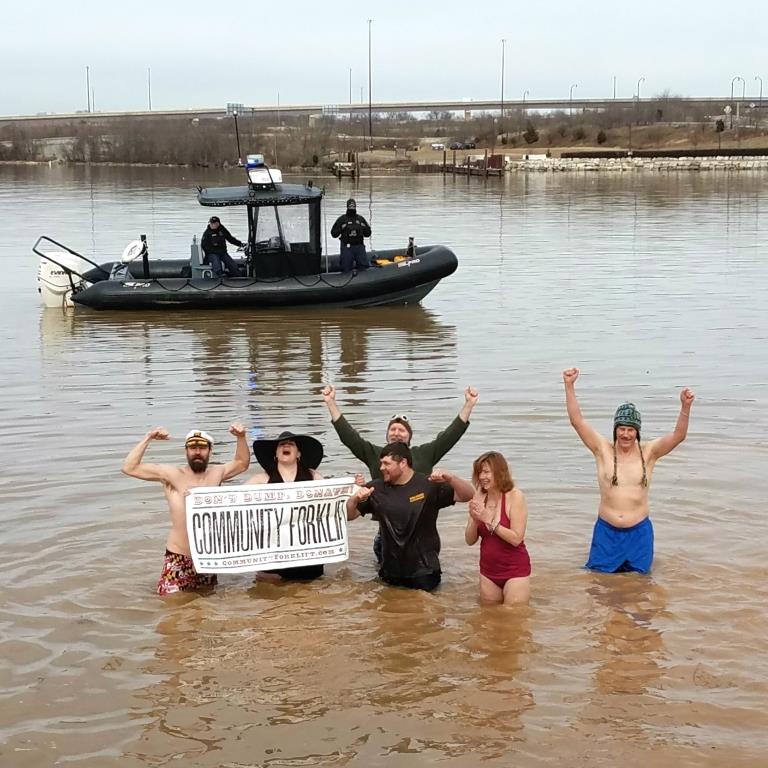 We sacrifice our comfort every year to support the Chesapeake Climate Action Network (CCAN) in their fight against climate change. Thanks to your generous donations, our Forklift Freezers were able to raise a whopping $2,190 to keep winter cold! We hit our goal of raising $1,000, so we've earned Community Forklift a small portion of the plunge's proceeds. This is money that will go directly into helping us lift up local communities through reuse.
CCAN was also successful, raising $139,114! This is a massive boost for the organization, since the plunge is their biggest fundraising event of the year, powering victories to move our region off of fossil fuels and to clean energy. In 2019, CCAN plans to double Maryland's renewable energy mandate, push for coastal protection funds in Virginia, and stop the Mountain Valley and Atlantic Coast Pipelines.
We'd like to sincerely thank everyone who contributed to our fight to keep winter cold and those who have plunged with us over the years. Without your support and donations we'd just be a bunch of wacky people running into the icy Potomac River. But with your help, we get to be wacky for a cause!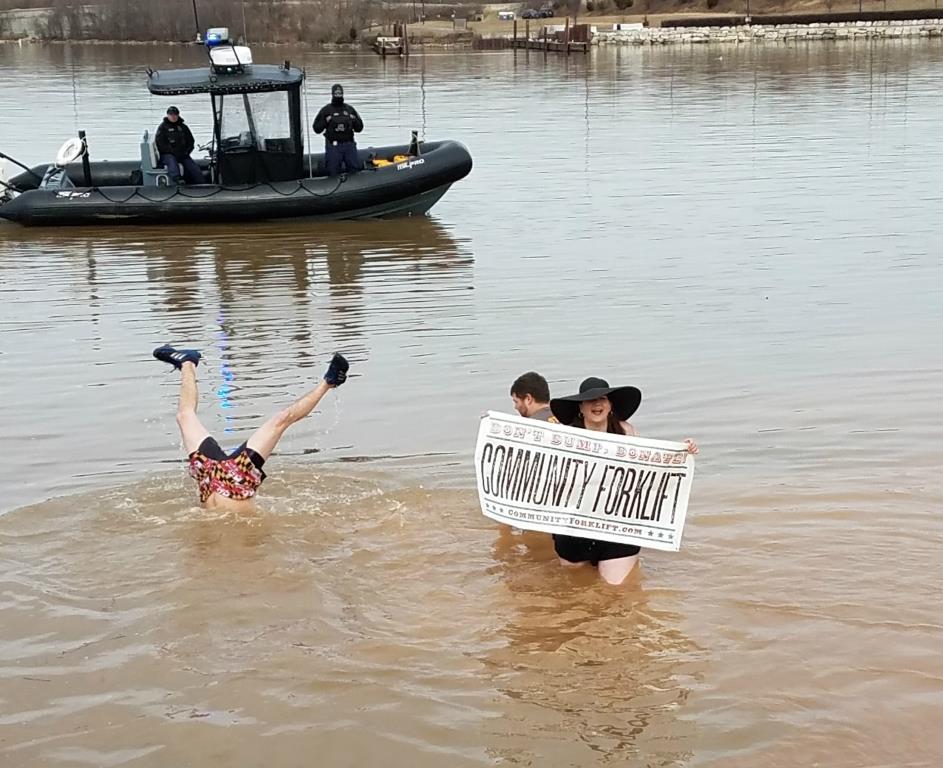 ***
Community Forklift aims to turn the construction waste stream into a resource stream for communities in the DC region – by diverting landfill waste, preserving historical materials, providing low-cost building supplies, and creating green jobs. Every dollar you spend in our warehouse helps us lift up local communities through reuse.