February Sale: Carpet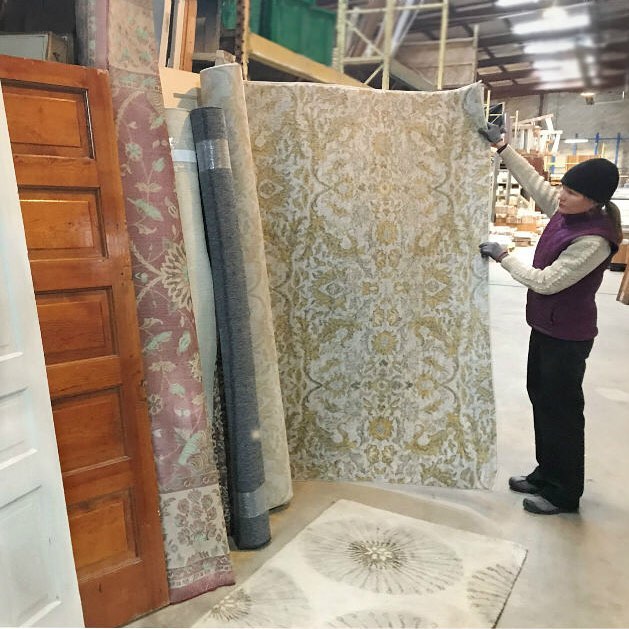 Save on Carpet & Rugs this month
Throughout February 2019, take 25% off the marked prices on rolls of carpet, rugs, and carpet tiles.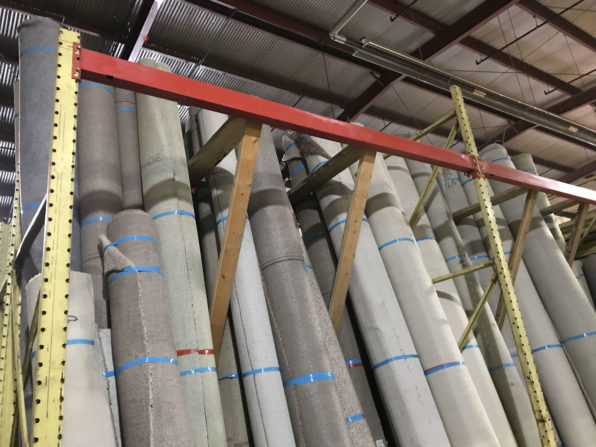 We've just filled our racks with rolls of surplus carpet, so you'll find a nice variety of neutral and colorful options!
Please note: Items with missing or damaged tags will not be sold. This sale does NOT include select specialty rugs; ceramic, wood, or other types of flooring; items from our consignment partners; or items listed online. May not be combined with other sales.
***
Do you know we have a free pickup service?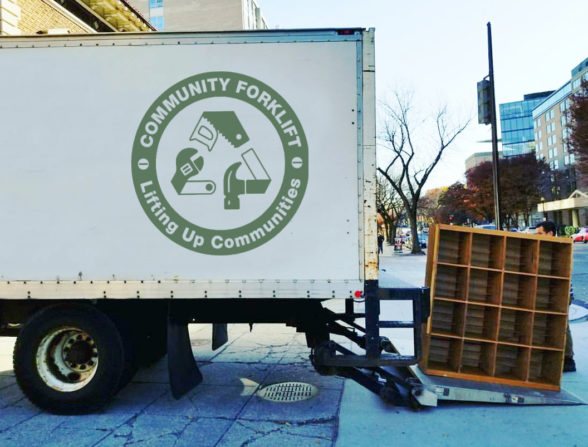 Are you doing some decluttering, or planning a renovation project in 2019? Please start with a visit to our donations page to learn more about our pickup service – and spread the word to your friends and neighbors, too!
***
Every donation and purchase helps us lift up local communities through reuse. Community Forklift turns the construction waste stream into a resource stream for communities in the DC region – by keeping perfectly good items out of the landfill, preserving historical materials, providing low-cost building supplies, and creating local green jobs.