Update: The Pop Up Pet Pantry Continues
The government may have reopened on Monday, but we're still here to help our furloughed neighbors get back on their feet! Thanks to the hard work of Hyattsville's Residents United for Furry Friends (RUFF) and University Park's Mutt Strut, the Pop Up Pantry will continue running at Community Forklift until February 9th.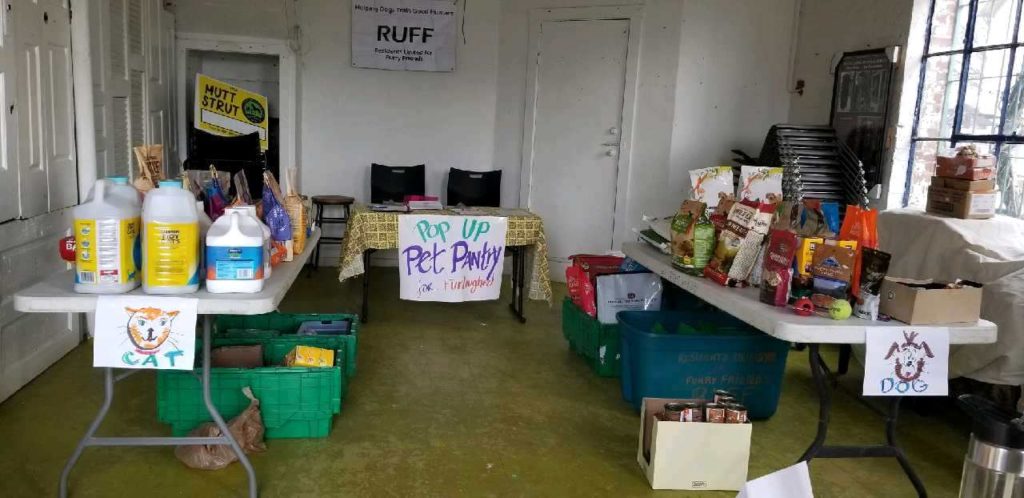 Pantry Hours
Saturday, January 26: 12pm- 4pm
Sunday, January 27: 12pm- 4pm
Saturday, February 2: 12pm- 4pm
Sunday, February 3: 12pm- 4pm
Saturday, February 9: 12pm- 4pm
The pantry is located in our classroom space, at 4641 Tanglewood Drive, Edmonston, Maryland 20781.
We will distribute approximately one week of supplies per person, dependent upon available donations. Please bring government credentials and kindly do not bring your pets into the pop up shop (they are always welcome in the warehouse, if leashed).
How to Help
We are still accepting donations of cat food and litter, dog food, and treats! All donated items must be unopened and within expiration. Please drop them off before February 6th at Community Forklift (4671 Tanglewood Drive, Edmonston, Maryland 20781).
You can also purchase and ship items to us directly from the Amazon Wishlist: http://a.co/ewMjdpS
And we are still in need of two more volunteers on Sunday, February 3, from 12pm-4pm! Volunteer tasks include checking government credentials and logging/ handing out pet food donations to our neighbors. Please email MarySue if you are available at mstwohy(at)gmail(dot)com.
Thanks to the amazing generosity of our community, we were able to distribute 273 lbs of donated food and litter last weekend, and we hope to help even more federal workers and their pets in the coming weeks!