Thank you, MOM's volunteers!
If you've shopped for groceries at MOM's Organic Market, you probably know that the company collects a ton of products for recycling, and that they are strong advocates for the environment. Did you know that their employees often pitch in to help green causes too?
Recently, we hosted a hardworking group of volunteers from the MOM's store in Jessup, Maryland. First, they toured our warehouse to learn more about how building materials reuse creates green jobs and community resources.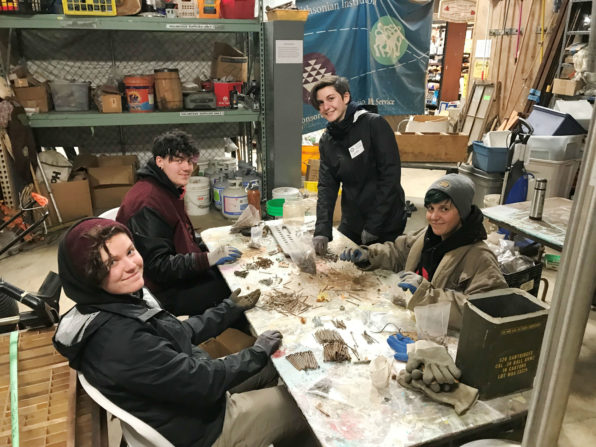 Then they got down to work processing hardware. They started their shift surrounded by the contents of hundreds of junk drawers, dusty boxes, and old coffee cans. They pulled out the broken and bent stuff for recycling, and carefully sorted all the usable fasteners by size and by type (nails, screws, bolts, etc).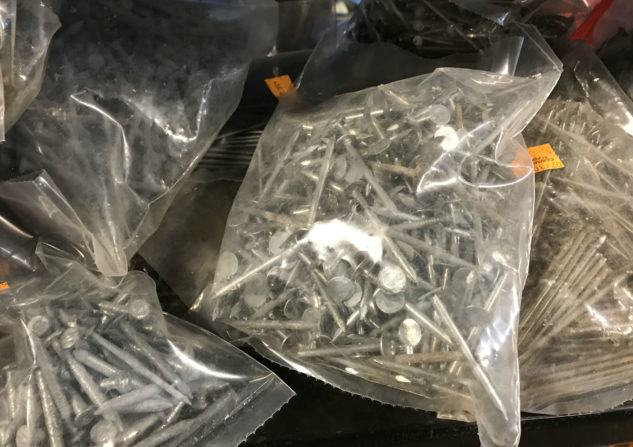 In just a few hours, the MOM's crew processed almost 100 pounds of hardware! It's now stocked on our shelves, ready for reuse. In their words:
"We really nailed it today at Community Forklift! It was awesome to learn more about the work they do."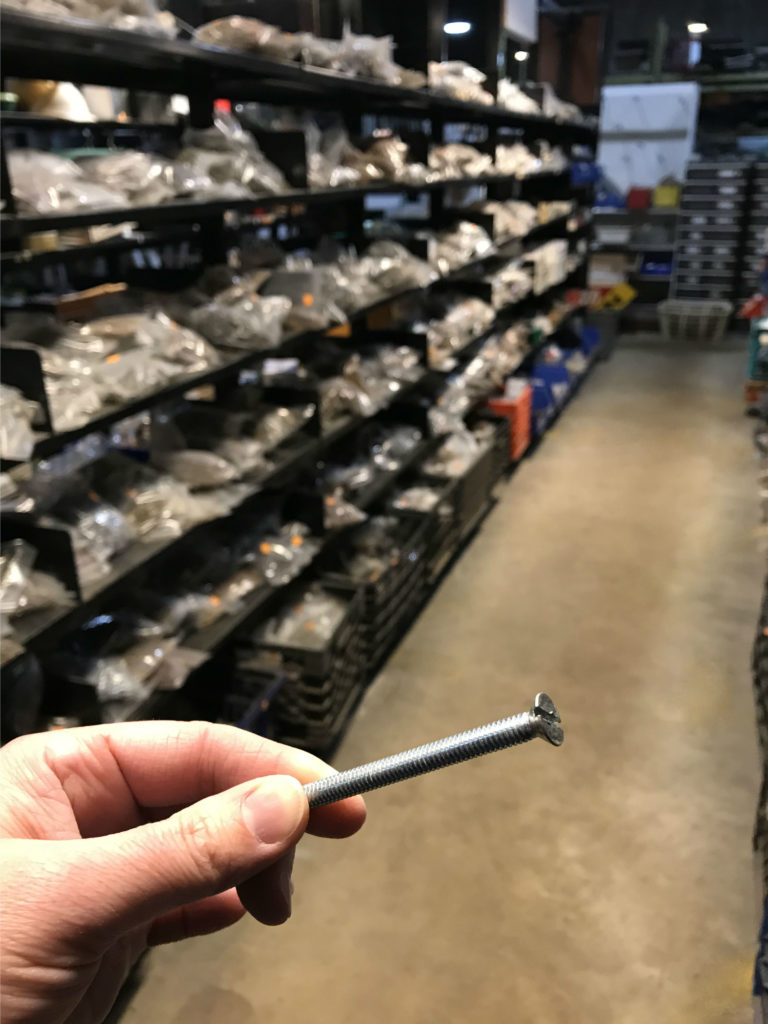 "Don't screw up. Protect the environment."
"Had a blast volunteering at Community Forklift!"
"Community Forklift is my kind of community."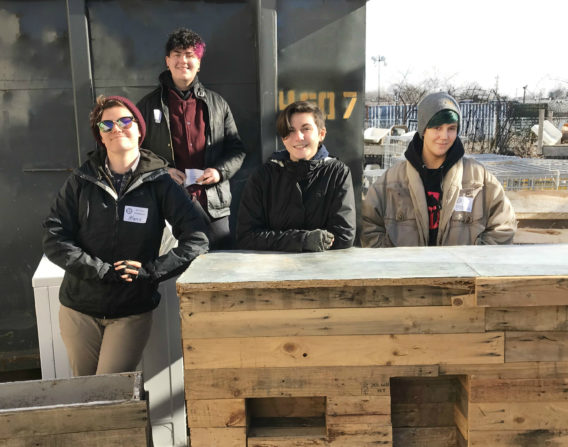 We are so grateful to the volunteers from the Jessup MOM's – and to all the Forklift Fans who contribute their time to make reuse happen.

Would your company enjoy a team-building day at our warehouse?
We love to host corporate teams, professional associations, and social groups. Visit our volunteer page to learn more, and get on our schedule soon!