Ray Stroud, Salvage Superhero
Behind the scenes at Community Forklift, coworkers are as close to each other as with their friends and families. There is nothing more important than assembling a great team, so hiring decisions at the 'Lift are critical.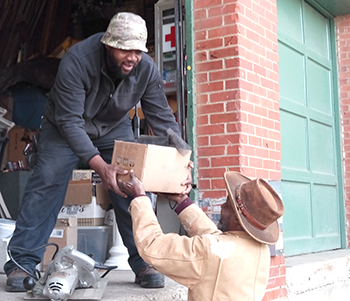 Ray is one of the people making reuse happen in the warehouse every day. Ray came to us through DC's Project Empowerment, a program that works to place people who have barriers to traditional employment. Project Empowerment runs an intensive training session for three weeks and provides support and job coaching, teaches their students to rise above personal challenges and to focus on developing a positive attitude in the workplace. They develop speaking and interviewing skills, build resumes, and teach students to advocate for themselves.
Ray's quiet determination and building maintenance experience stood out among the many Project Empowerment candidates we have interviewed, and we knew he was right for our team. Ray started at Community Forklift by attending orientation and trainings, learning about reuse and Forklift's mission. His goal was to land a permanent job. Ray says time flew by while he was here: "There is never a dull moment at Community Forklift."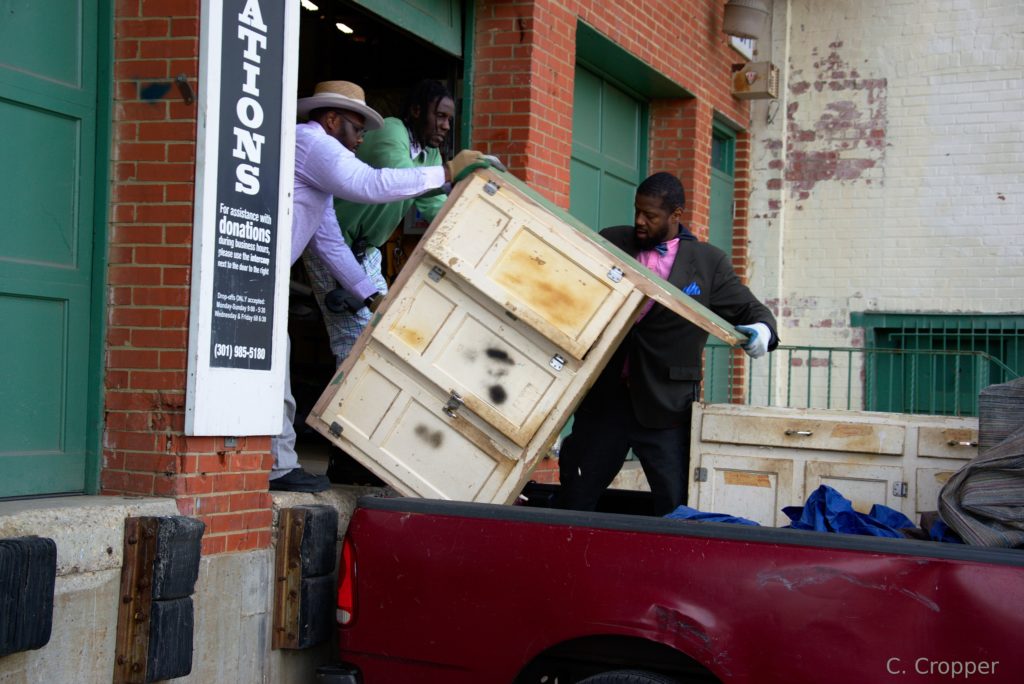 Ray's placement through Project Empowerment lasted four months, and when it was over, we did not have an opening to hire him. But we could not let him go! He was a hard worker, and had proven himself over and over. Working at Forklift is challenging, physical work, and Ray ran circles around guys who were half his age. Everyone looked up to him. Ray finally joined the Forklift team in September 2017, as a Receiving & Processing (R&P) Associate. He has since risen through the ranks and is now the R&P Coordinator, overseeing all donations that come in to the warehouse from individual donors and our daily truck routes.
In early 2018, Ray developed some serious health issues. We all held our breath as he underwent multiple surgeries and spent weeks in the hospital. We kept in touch through his family and scrambled to cover the huge hole his absence left in the warehouse. It was a tough time. Ray eventually made a full recovery, and we are thrilled to have him back.
There is a reason we call our staff, "Salvage Superheroes"—They are amazing and talented people who are pushing grassroots change. These are the people who are powering this generation's green revolution, working to lift up our community, and make reuse happen. Ray is just one of the 24% of our staff who are returning citizens, or have barriers to traditional employment. When people have access to good jobs with benefits, they are able to overcome challenges, contribute in a positive and meaningful way, and create a better path forward for themselves and their families. We at Community Forklift are the lucky ones. As Nancy J. Meyer, our CEO, likes to say: "It's not about the stuff, it's about the people."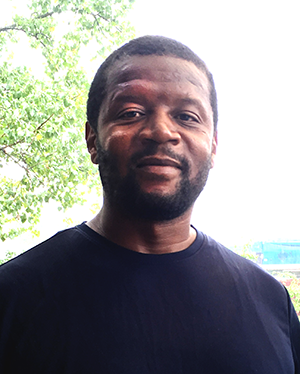 ***
Community Forklift aims to turn the construction waste stream into a resource stream for communities in the DC region – by diverting landfill waste, preserving historical materials, providing low-cost building supplies, and creating green jobs. Every dollar you spend in our warehouse helps us lift up local communities through reuse.