Forklift wins NARI Metro DC's Community Service Award
We are excited to announce that the National Association of the Remodeling Industry (NARI) Metro DC Chapter has presented Community Forklift with a 2019 Achievement Award for Community Service.
Each year, the NARI Metro DC Chapter recognizes those who have achieved excellence in their trade, service to the community, and all-around image. The Community Service Award is given to a NARI member who has donated time, materials, and energy to help individuals and groups in need. This award is judged on value of contribution to community over time and potential future benefits.
Nancy J. Meyer, CEO of Community Forklift, accepted the Community Service Award at NARI's annual Evening of Excellence gala on February 9th, 2019 in Vienna, VA.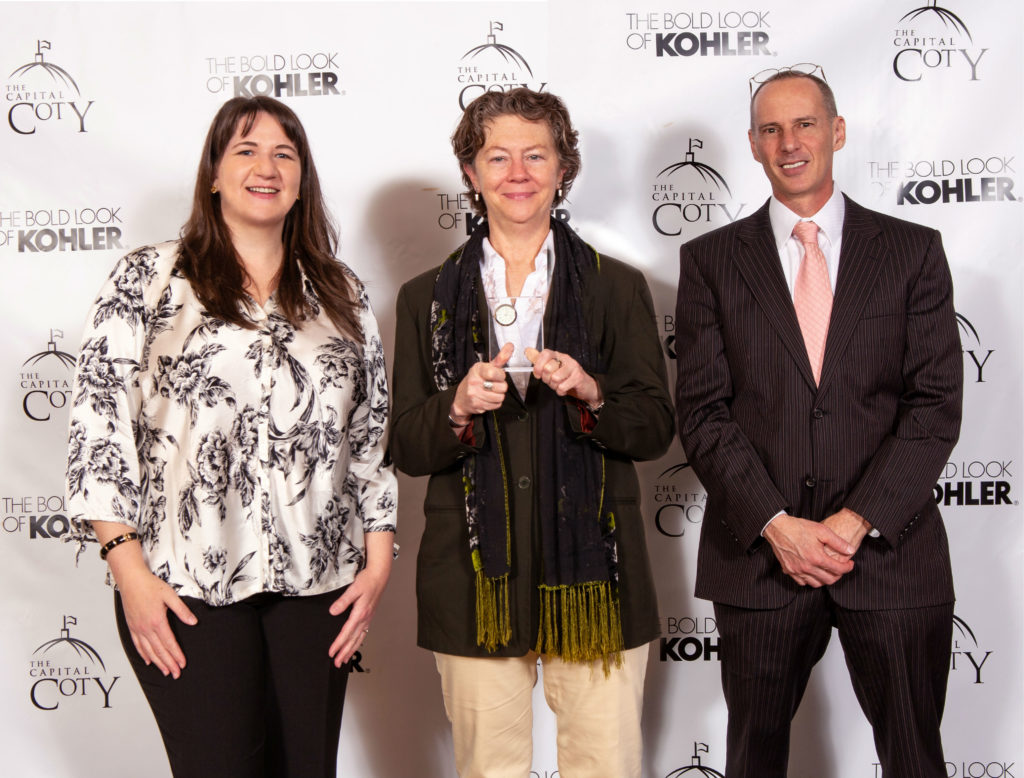 Community Forklift serves local communities in many ways:
Diverting tons of reusable materials from local landfills each year.
Acting as an economic engine for the community by offering affordable supplies for repair, renovations, small business start-up and entrepreneurs, property owners and landlords, and artisans.
Providing free appliances, building materials, and furniture to neighbors in need and local nonprofits. The Forklift has distributed approximately $400,000 worth of free supplies since 2011.
Creating good green jobs with benefits, hiring returning citizens and others with barriers to traditional employment, and partnering with DC's Project Empowerment workforce development program.
Hosting 32 service-learning days in 2018 to teach adult volunteers and students about reuse, and providing summer internships for local students from the Port Towns Youth Council.
Offering 25 educational workshops in 2018 to educate the public about reuse, home repair, and green living.
Producing monthly gatherings with live music and artists, creating a free social gathering spot for the local community.
We want to thank NARI Metro DC for this recognition, and for being a strong partner for our nonprofit. Chapter members actively spread the word about us, and have sent us many generous donations of building materials over the years. To be publicly acknowledged with NARI's Community Service Award is truly an honor.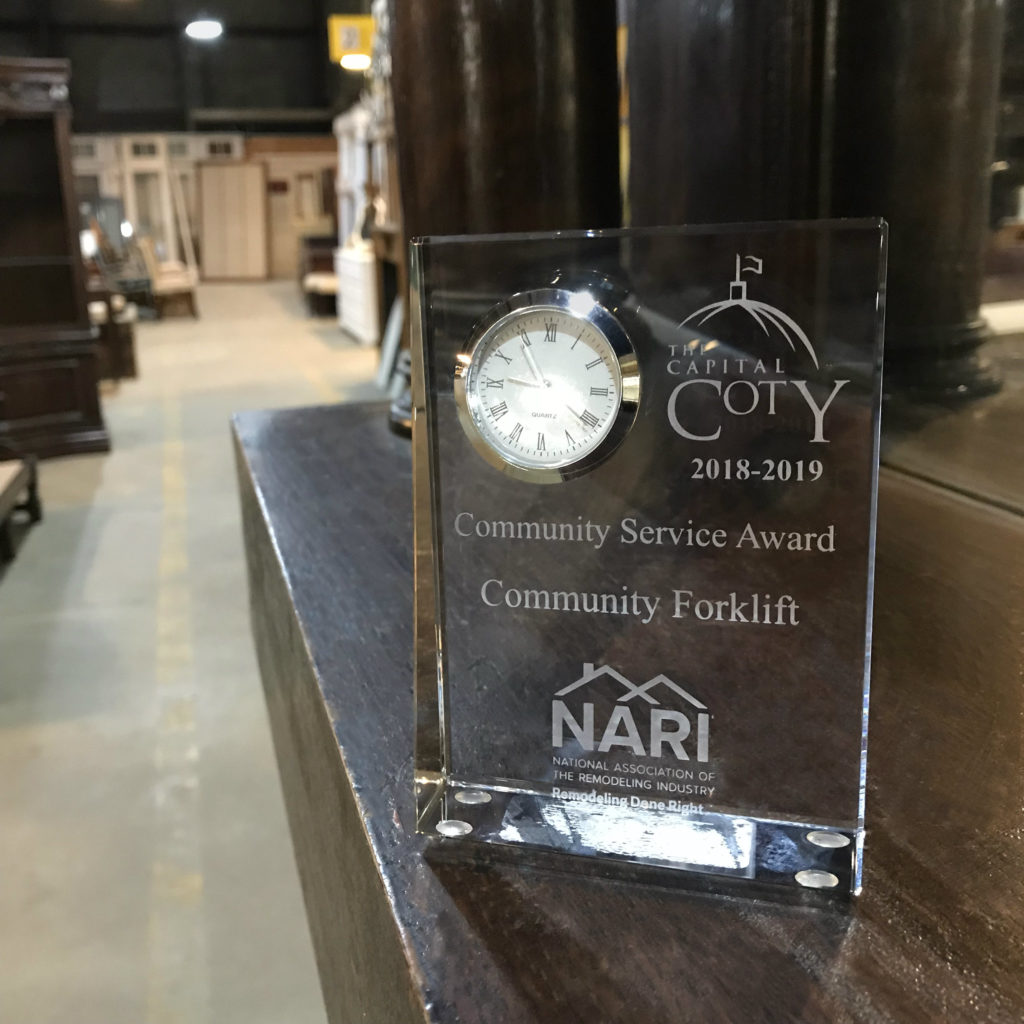 About Community Forklift
Community Forklift turns the construction waste stream into a resource stream for local communities. The nonprofit picks up donations of new and gently-used building materials, working appliances, and vintage furniture throughout the DC region. These items are offered to the public at low cost, sold online, and provided free to nonprofits and neighbors in need. Their 40,000 square-foot reuse center is open to the public from from 9am – 7pm seven days a week, and is located at 4671 Tanglewood Drive, Edmonston, MD 20781 (in the Port Towns neighborhood, near the Hyattsville Arts District, just outside NE DC). CommunityForklift.org / 301-985-5180
About NARI:
The National Association of the Remodeling Industry (NARI) is the source for homeowners seeking to hire a professional remodeling contractor. Members are full-time, dedicated, remodeling industry professionals who follow a strict code of ethics with high standards of honesty, integrity and responsibility. NARI Metro DC is one of the largest chapters in the country and adheres to very strict guidelines for membership.
narimetrodc.org / 703-400-1858