Students make a big statement with small scraps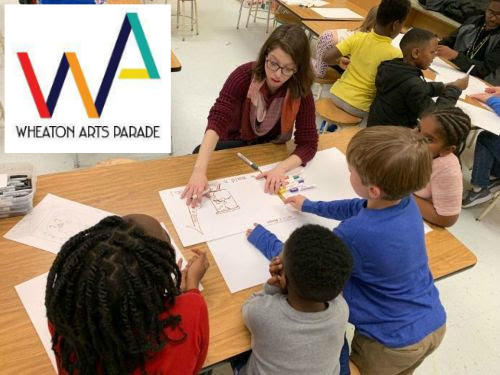 Wheaton Arts Parade (WAP) is a local nonprofit that celebrates art, cultural diversity, and the revitalization of the Wheaton area; a recently established Arts & Entertainment District in Montgomery County, Maryland. This year, WAP is creating two community mosaics that are supported in part by grants from the Arts & Humanities Council of Montgomery County, and a Community Building Blocks (CBB) grant from Community Forklift. Through our CBB program, WAP collected an array of vintage stained glass and tiles that will be incorporated in the design of both mosaics.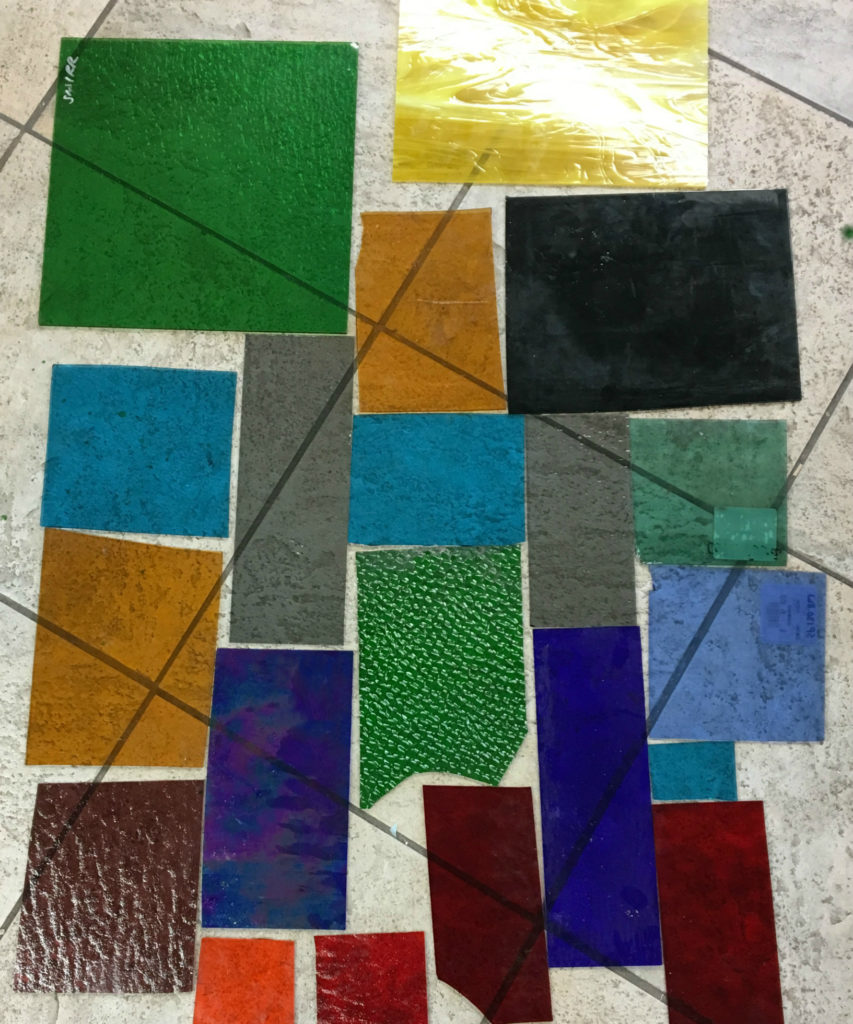 Dan Thompson, Executive Director of WAP, further explains the mission behind their project:
"Part of the effort to engage Wheaton's diverse cultures led to the creation of the Community Mosaic Project which is focused on bringing members of Wheaton's large Spanish-speaking community together to make to two large mosaics for public display at the Arcola Elementary School and at the Pembridge Square and Amherst Garden Apartments. One project is lead by WAP artists Loretta Dipanda, Sofia Hart, and Pattie Curtiss in cooperation with Arcola's art teacher, Samantha Nachlas, and the other project is let by WAP artists Edwin Salmeron, Ge'Vonna Keyes, and Sally Garcia in cooperation with the Montgomery Housing Partnership. Working together in the classroom, in an after-school program, and in the evenings with families and neighbors, the community is creating mosaics that represent their roots, their perception of their adopted town, and their vision of the community's future. WAP was pleased to find an organization like Community Forklift that shared its values and generously offered to provide glass and tiles to become part of the Wheaton mosaic. Both organizations rely upon donations and volunteer efforts to help revitalize the community and the work is never more rewarding than when it enables a community to express itself by making art. "
The Community Mosaics are expected to be completed in April and will be displayed at WAP's third annual Wheaton Arts Parade & Festival on September 22, 2019, before they are permanently installed at the elementary school and apartments. We can't wait to see the final product!