Are you coming to the Garden Party?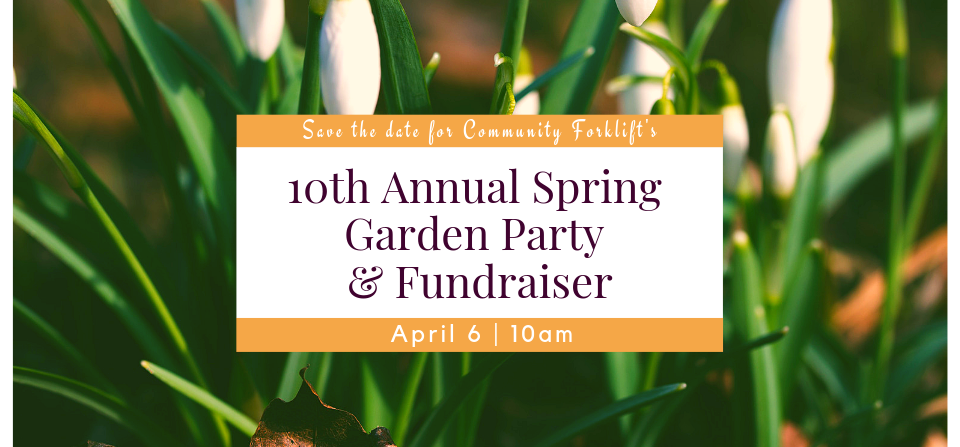 Our annual Garden Party is just around the corner! Join us at the warehouse on Saturday, April 6th for a fun-filled event celebrating the return of spring and the gardening season.
Our traditional garden supply sale begins at 9am , and the party starts 10am. Folks start lining up outside the gates even earlier, eager to dig through piles of flowerpots and shovels. (If you can't get there in the morning, don't worry – our staff continues to bring out items throughout the day.)
Check out our full event schedule below!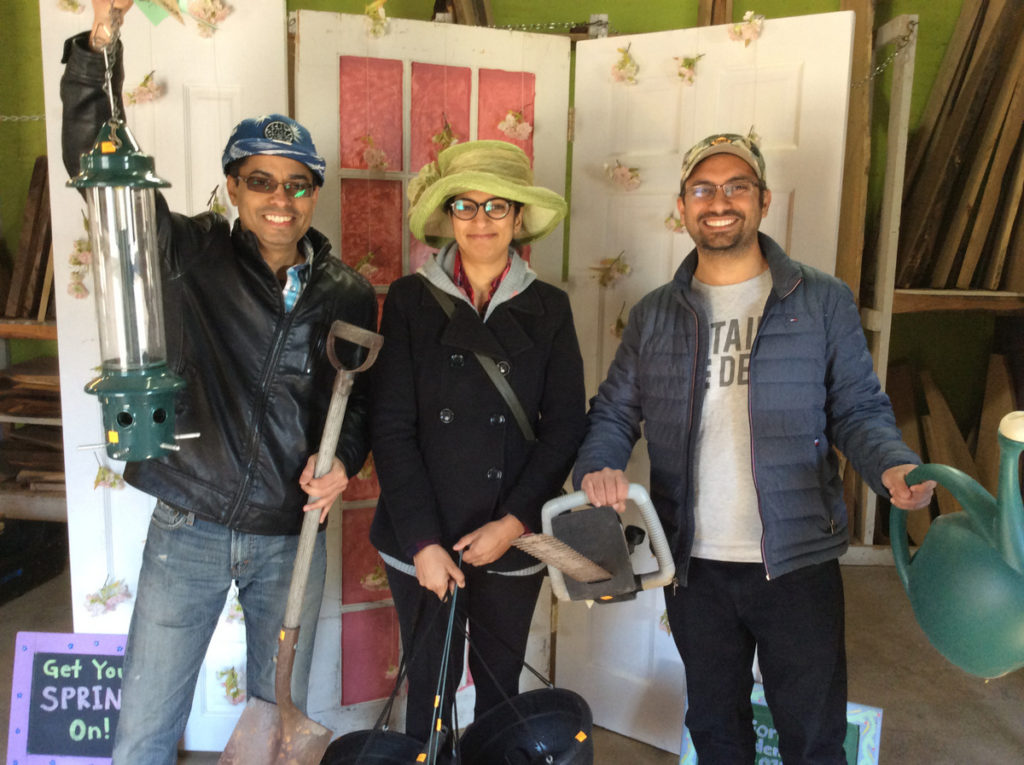 FREE Workshops
Click each title to learn more and RSVP!
10:30am-11:30am
The Benefits of Beekeeping ~ A Labor of Love, presented by Josh Calo of Sol Nectar Farm
Join Josh for a fun and interactive discussion about the plethora of reasons to become a beekeeper. Learn how to go about getting started on your journey into this exciting and rewarding relationship.
12:30pm-1:30pm
Sustainable Home Landscapes, presented by Dani Alexander of Studio AKA
Want to know more about how to reduce your energy consumption, deal with stormwater, and protect natural resources? Learn how to achieve these sustainability goals by looking at your landscape holistically. Your landscape can be an urban oasis that is both beautiful and ecologically healthy.
2pm-3pm
Home Composting Tips & Techniques, presented by Fritz Gottschalk of Veteran Compost
Join Fritz to learn the basics of home composting. Discuss how to start, what to watch for, and how to solve some of the basic problems new composters can encounter.
Local Experts, Teachers, and Vendors
Anacostia Watershed Society – Learn more about their work to protect and restore the Anacostia River and its watershed communities
Citizens' Climate Lobby – Find out how you can get involved and support national policies that address climate change
Colmar Manor Garden Club – Selling tomato plants
Cultivate the City – Selling seeds and garden products
ECO City Farms – Selling seedlings
Elements of Nature – Selling hand-crafted skin care, gardening accessories, herbal teas, and home-grown herbs
Hyattsville Horticulture Society – Selling seeds and a small variety of used gardening books and supplies
Sol Nectar Farm – Selling local honey and beeswax candles
Studio AKA – Learn about their ecologically sensitive approach to landscape design and find out what they could do with your space
Potomac Rose Society – Chat with them to learn all about growing beautiful, healthy roses, sustainably
Prince George's County Master Gardener Program – Stop by for advice and ask them your toughest garden questions
Veteran Compost – Learn about their organic waste collection service and compost products
Live Music
10am-11am
Roxanne Jarrett
You never know what to expect from Roxanne Jarrett, a Jamaican-American singer raised in New York City. Trained in Opera, Broadway, Folk and Jazz, she sings in 5 languages and performs in the infectious language of joy.
12pm-1pm
The Vico Cycle
The Vico Cycle is a group of like-minded musicians based in the Washington, DC metro area who blend rock, funk, blues, soul, & hip-hop into a lively fusion of raw sound.
2pm-3pm
HüsBand
HüsBand plays original melodic pop with a lyrical bite. This quartet of local musicians blends diverse musical influences to hone their own groove of rhythm and rhyme. Reflective, driving, and laid-back, all at the same time.
Delicious local food
County Manners is brought to you by Chef Jeremy; a true "County Boy" at heart with deep roots in Southern Maryland. His passion for food was built on cooking fresh caught fish over a campfire on the Potomac River. He created a unique concept by combining traditions passed on to him by family and his years of experience as chefs. "I look forward to bringing you the best of what Southern Maryland has to offer."
FREE fun for all ages
Face painting by Signs, Wonders, & Gifts (11am-3pm), strolling magician Matt Neufeld (12pm-3pm), and all-day crafting with the Anacostia Watershed Society (while supplies last)!

PLUS
There will be prizes for people and pets dressed in their spring best, so invite your friends, and start planning your stylish garden party ensemble!

See you there!
Proceeds from the Garden Party support our work to create green jobs, reduce waste, educate the public about reuse, and provide free supplies to nonprofits and neighbors in need.
If you would like to sponsor the 2019 Garden Party, click here to see our current sponsorship opportunities.