A reality show comes to the Forklift
Over the years, reporters have covered the Forklift with great stories about our work – just check out our press page and YouTube playlist! But sometimes, we're contacted by other types of shows, too.
Recently, we heard from the producers of An Imperfect Union. This Facebook show arranges for people on opposite sides of a controversial issue to spend an afternoon together, discussing their differences while volunteering at a local nonprofit.
The producers were planning a show about the Bladensburg Peace Cross, which is currently at the center of a case before the Supreme Court. They needed a nearby volunteer gig, and we're always grateful for free labor, so we said sure! Check out the result: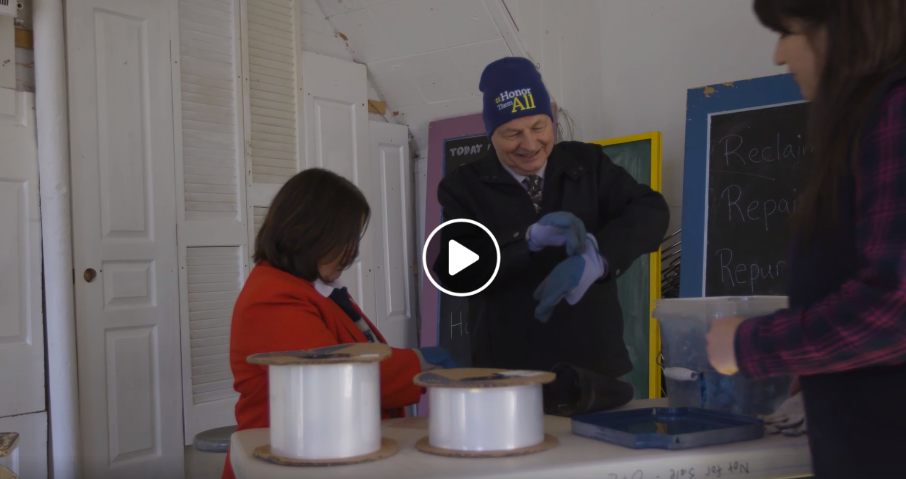 Community Forklift first appears on screen at the 5-minute mark. It went pretty well, don't you think? Fred and Renee are passionate about their opposing positions, but they made a great team together.
Here at the Forklift, we are thrilled that over 60,000 people have seen the episode. We hope that some of them were inspired to check out their local reuse center as a result!