This weekend, save on Treincarnation lumber and bathroom fixtures
20% off Treincarnation Lumber
Our partners at Treincarnation stock sustainably harvested, rough-planed specialty lumber at Community Forklift. It rarely goes on sale, but this Saturday & Sunday, April 13 & 14th, 2019, you can save 20% off the marked prices!
Treincarnation is a local company that works to bring a second beautiful life to trees which otherwise might have been thrown away. Using logs felled by storms or removed to make way for development, they mill them into 'live edge' lumber, which is stacked and air-dried for years.
Species in stock include pin oak, red cedar, walnut, osage orange, sycamore, elm, cherry, maple, and more. The sale includes all sizes of slabs – and right now, we have some big ones that would make gorgeous dining tables!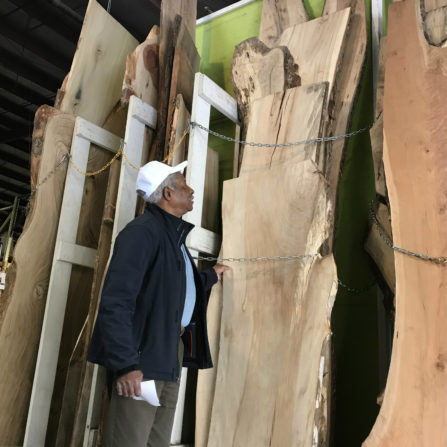 40% Off Bathroom Fixtures
This weekend, save on modern AND vintage bathroom sinks, vanities, toilets, tubs, and medicine cabinets. The sale includes clawfoot tubs, vessel and pedestal sinks, and more!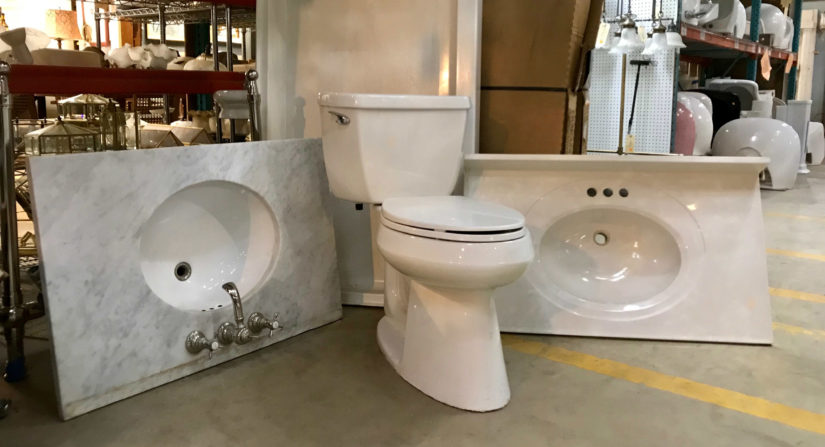 This sale does not include faucets; plumbing parts or hardware; kitchen or living room cabinets; mirrors that are not part of medicine cabinets; or endcap display items.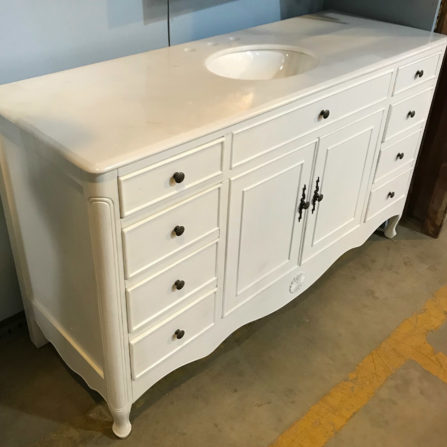 Please note: This weekend's flash sale does not include select specialty items; items from consignment partners other than Treincarnation; or items listed online. Items with missing or damaged price tags will not be sold. May not be combined with other sales or promotions.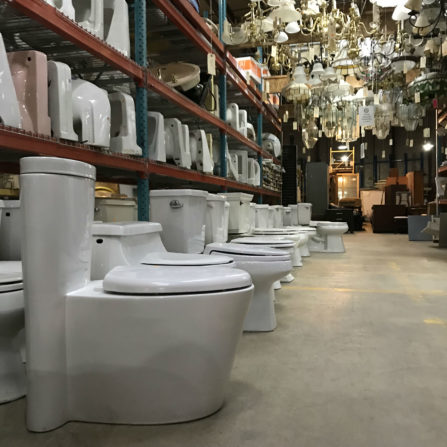 Plus, we still have garden goodies!
Did you miss our annual Garden Party last week? Don't worry, we still have some gently-used garden tools, flower pots, and other lawn & garden supplies for you.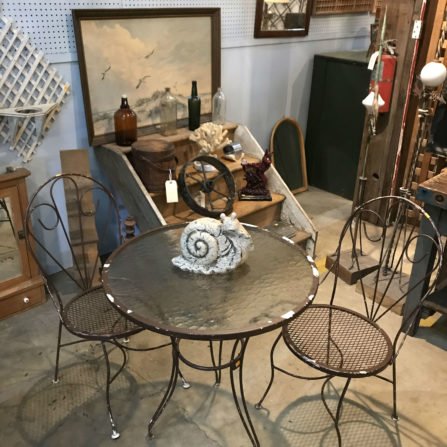 Come visit soon though, because it's going fast!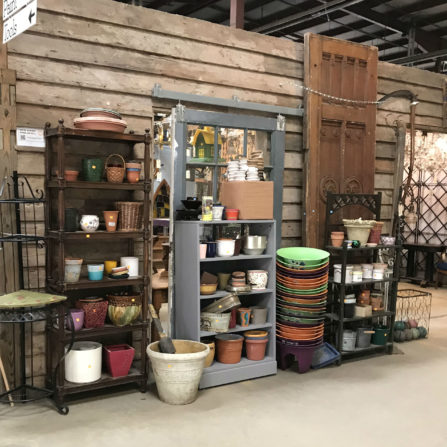 ***
Every donation and purchase you make helps us lift up local communities through reuse. Community Forklift turns the construction waste stream into a resource stream for communities in the DC region – by keeping perfectly good items out of the landfill, preserving historic materials, providing low-cost building supplies, and creating local green jobs.