Just arrived: raw-edge lumber!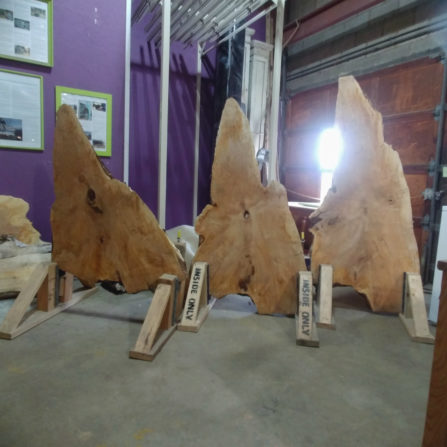 We've just received a variety of sizes of raw-edge slabs, and they're waiting for you to bring them home! They're gorgeous, they're locally harvested, and they are part of a much bigger story:
Yesterday was Arbor Day, when we appreciate all the trees that give us shade and clean air, prevent erosion and stormwater damage, and make our world beautiful. 
It's a day when people plant trees, which is so important!  But we also want to praise all of you who are cutting down fewer trees.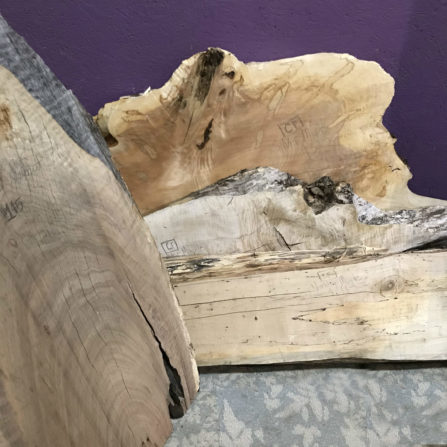 When you use reclaimed wood, whether it's beautiful raw-edge slabs from trees that were felled by storms and development, or sturdy dimensional lumber from the deconstruction of old buildings, it reduces the demand for virgin timbers.  Not only that, but it creates green jobs, and less wood goes to incinerators and landfills – which mean fewer climate-changing emissions.  
Happy #ArborDay, and a big thank you to all of the #ForkliftFans who choose reclaimed lumber instead of living trees!