Do Good With Burritos!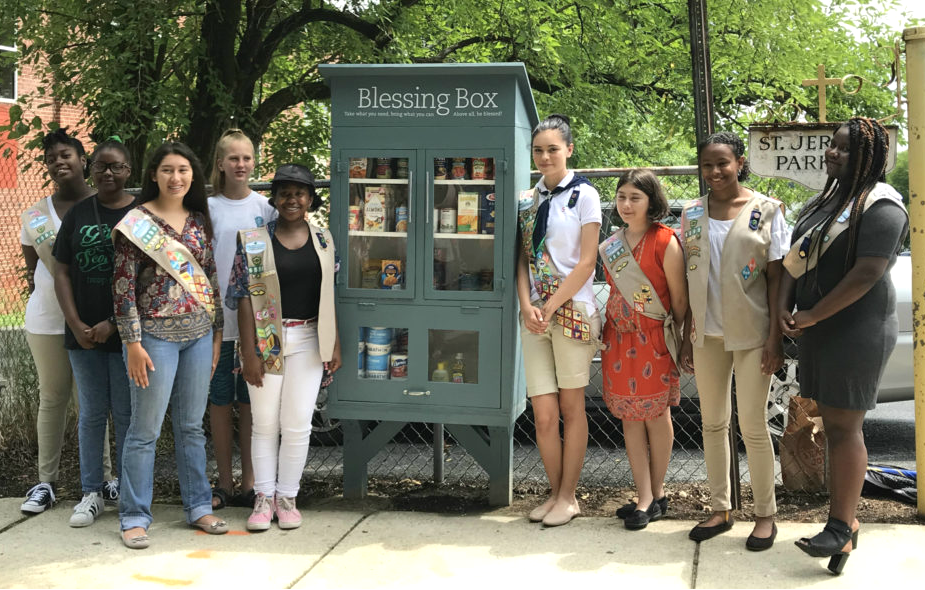 Hi, Forklift Fans! Do you remember the local Girl Scouts who used Community Forklift materials to build a little free pantry?

These Scouts built a pantry known as a "Blessing Box"– a cabinet stocked with nonperishable food items for neighbors in need. The pantry made its debut in July of 2018, and has served the community well.
Over time, the need has not seemed to wane, but the troop's funds sure have. So, the Scouts need your help to restock the Hyattsville Blessing Box.
They invite you to Do Good with Burritos! Tomorrow evening, on Monday April 29th, our local Chipotle will donate a portion of their proceeds to support Troop 6899.

Here's how you can help: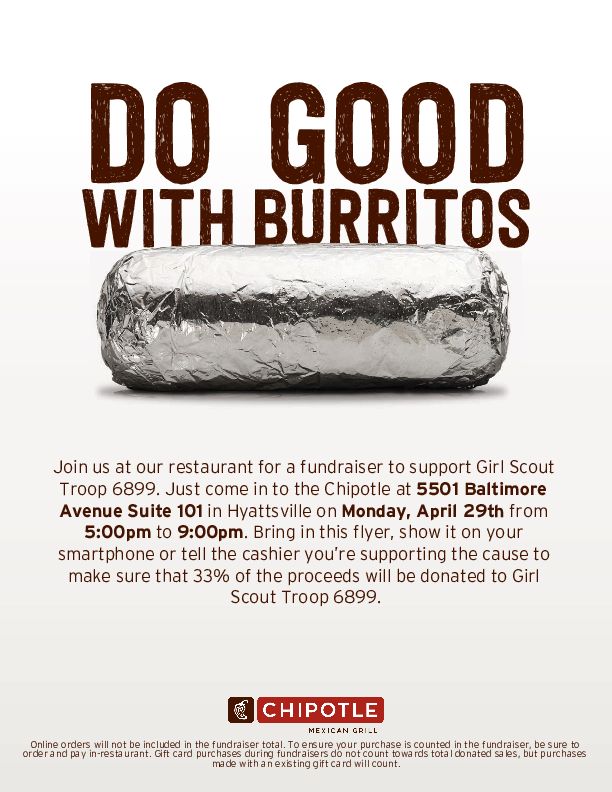 You can support the cause by having dinner at the Chipotle at 5501 Baltimore Avenue, Suite 101, in Hyattsville on Monday, April 29 between 5:00 – 9:00 pm. All you have to do is bring in the flyer above, show it on your smartphone, or tell the cashier you're supporting the cause – and 33% of your purchase will go to Girl Scout Troop 6899!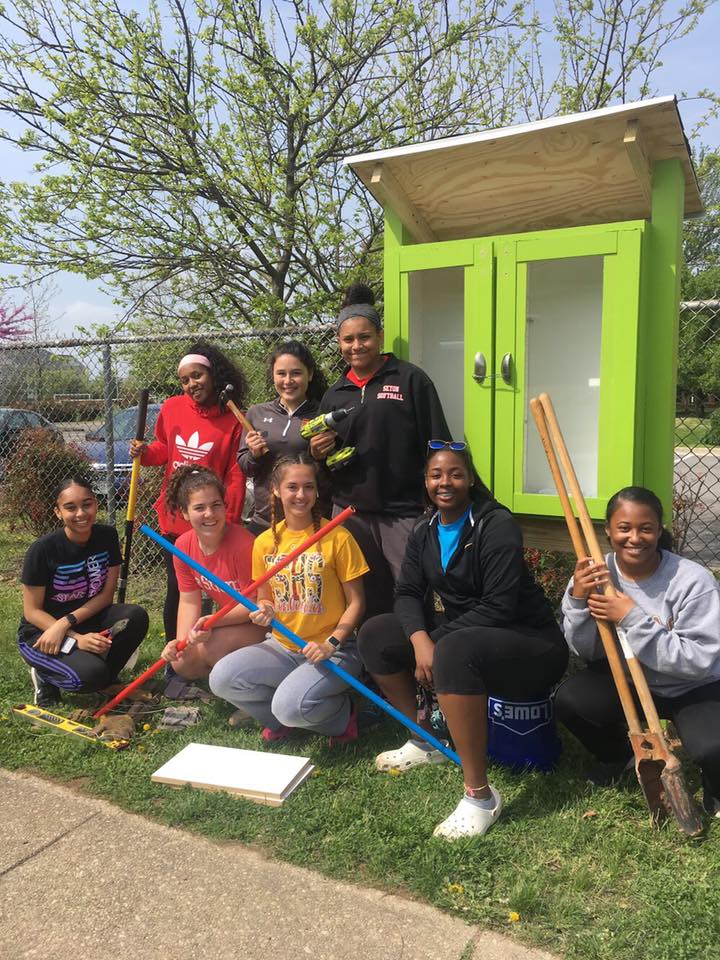 Here's one more cool update for you: Inspired by the original Hyattsville Blessing Box, another Girl Scout troop recently installed a free little pantry just a few miles away, in Bladensburg, MD. Good job, Scouts – your energy and love for our community is wonderful to see!