Forklift Fans Keep DC Cool!
---
Join the cause to deliver cool, clean air to your neighbors in need!
---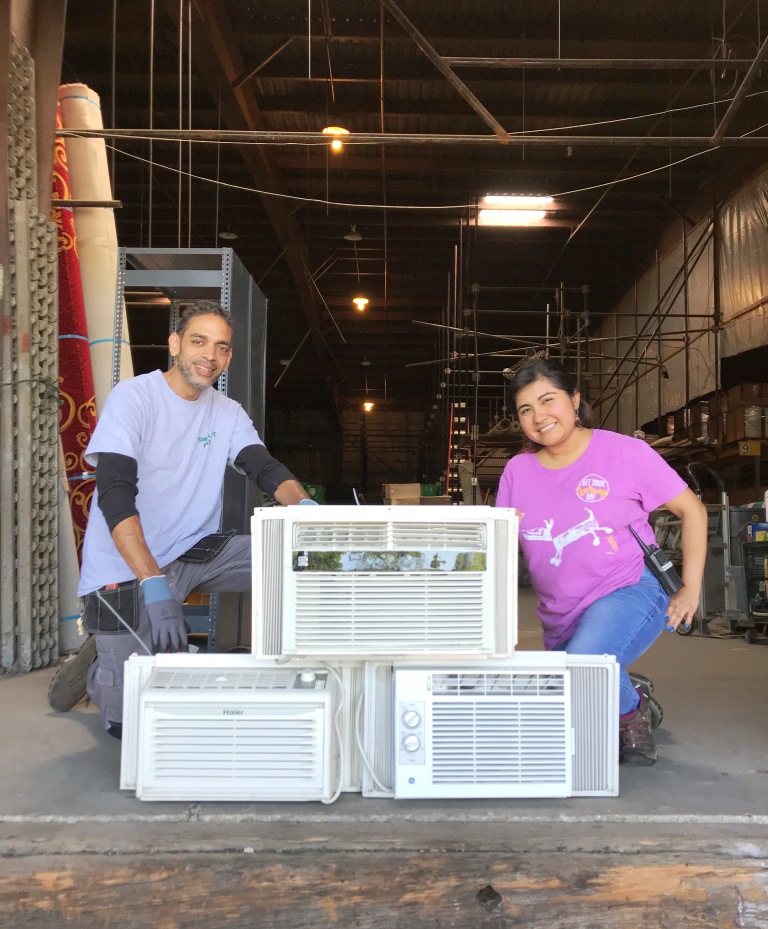 As the temperatures rise each summer, Community Forklift receives a lot of requests for air conditioning units.
Through our Home Essentials Program, we try our best every year to provide free A/Cs to neighbors in need – but we don't have enough to meet demand, and our wait list is growing.
We need your help!
In 2018, Community Forklift donated 41 A/C units to 30 area households in need, improving their standard of living. Air conditioning helps combat the high DC temperatures, filters polluted air, and can improve the health and safety of seniors, kids with asthma, or people suffering from lung and heart problems. One A/C unit only costs $125, and can make a world of difference.
Help us up our game!
This summer, we want to help more neighbors in the DC area stay cool. Each donated A/C unit gets tested and cleaned, and processed in Community Forklift's Reuse Center warehouse. Your donated A/C unit helps those that need it directly, but also provides employment and supports the local green economy. Reuse in action is a life cycle that benefits the whole community!
---
Here are three ways you can help keep DC cool:
• Donate — If you have an A/C unit to give, either drop it off or request a free pick up.
• Fund the Cause — Help us purchase a new unit to donate directly to a Home Essentials client.
A donation of $125 will cover the cost of one new window A/C unit.
• Spread the Word — Share our A/C campaign with your family, friends, and neighbors.
---
Being a cool Forklift Fan is a Breeze!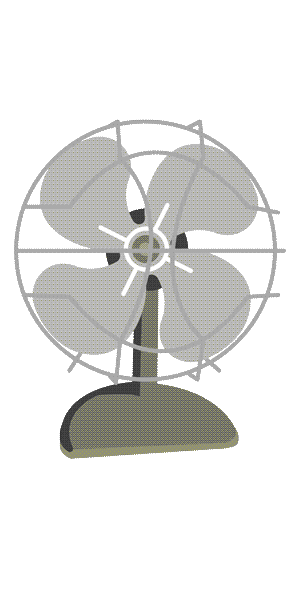 Your act of support, whether it's a material donation, financial gift, or verbal advocacy, will help our neighbors beat the heat this summer. If everyone chips in, we'll be able to serve the folks on our growing wait list, and successfully A/C the neighborhood!
---
Community Forklift aims to turn the construction waste stream into a resource stream for communities in the DC region – by diverting landfill waste, preserving historical materials, providing low-cost building supplies, and creating green jobs. Every dollar you spend in our warehouse helps us lift up local communities through reuse.