Seeking craft demos, gift-making workshops, & a DJ
Each year after Thanksgiving, we host a Green Friday & Small Business Saturday party. Instead of fighting the crowds at the big box chains on Black Friday, folks can come here to celebrate community, make their own presents, and support local artisans.
We are now accepting applications for craft demos, gift-making workshops, and exhibitors. Come join us!
Friday, Nov. 29th, 11am – 2pm
Saturday Nov. 30th, 11am – 2pm
It's FREE to exhibit, and spaces are limited – so please submit your interest form right away. The deadline to apply is Wednesday, Nov. 6th. We are looking for a DJ as well as exhibitors.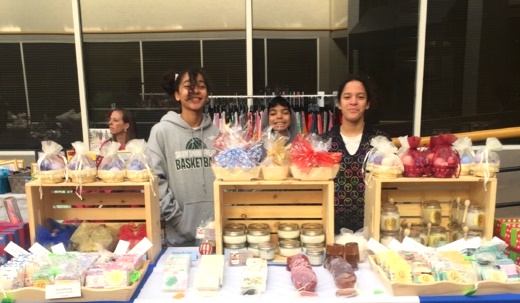 Exhibitors, please note:
Visitors are expecting to make their own gifts, so high priority will be given to vendors that can provide a gift-making activity. Can you offer a "make it, take it" craft, or a way that they can customize their purchase from you? Past examples have included a woodworker who showed people how to carve their own spoons, a wreath-maker who assisted people in decorating the wreaths with ribbon, and a sign-maker who helped people paint their own cute holiday signs.
You do not have to be a professional – we welcome amateurs and people who have never sold their work before.
We work with vendors on a producer-only basis, meaning the items you sell must be created and/or grown by you. Due to limited space, we are not able to include independent consultants, for-profit distributors, and brokers.
We give high priority to applicants who offer eco-friendly or upcycled items.
Any questions? Please email Ruthie at Events@CommunityForklift.org