Save the Dates: Green Friday and Small Business Saturday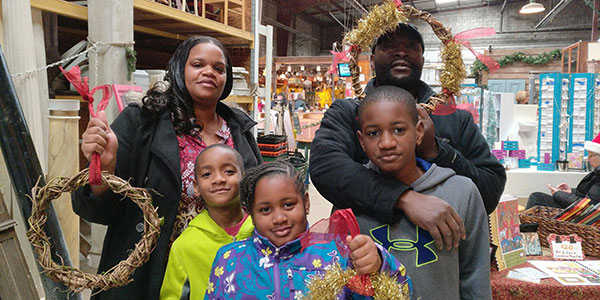 Shop green, shop small, or don't shop at all – here's an excuse to stay away from the mall! Instead of fighting crowds to buy presents, come by our warehouse to relax with friends, shop with local businesses, and even learn how to MAKE presents.
November 29 & 30 | 11 am – 2 pm
We're looking for a few more crafters who can teach visitors how to make their own gifts. Submit an interest form if you'd like to participate!
***
Every donation and purchase helps us lift up local communities through reuse. Community Forklift turns the construction waste stream into a resource stream for communities in the DC region – by keeping perfectly good items out of the landfill, preserving historical materials, providing low-cost building supplies, and creating local green jobs.