Community Forklift Transforms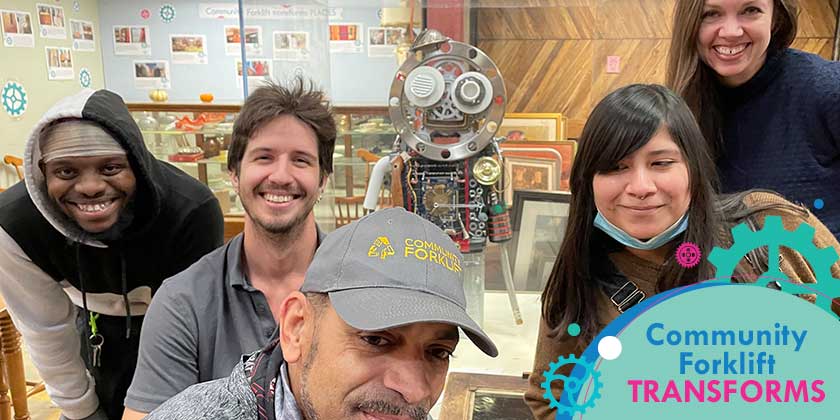 Welcome to Community Forklift Transforms! For the rest of 2022, we'll be highlighting creative and impactful stories of the many ways in which Community Forklift is actively transforming our environment and our communities through reuse. We salvage and redistribute materials in our area so that they aren't added to our overburdened waste stream and instead, they're given for free to our neighbors in need, chosen for reuse as a DIY project, or simply sold at affordable prices to those who need them.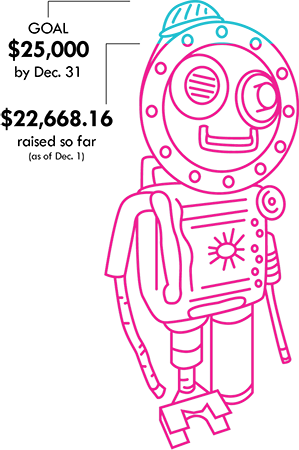 Lives
Our staff, shoppers, community partners, donors, and community members are the heart of our organization, and the reason we are able to carry out our mission of reuse. Whether that's providing good green jobs to our 35 staff, distributing free materials to under-resourced community members, or creating a fun and inspiring space for people to shop and fulfill their DIY dreams!

Places
Groups like small business owners, community organizations, local governments, and schools rely on Community Forklift for low-cost and even free materials to transform their places into safe and beautiful spaces that can be accessed by the greater community. We love to empower community groups through reuse, also working to restore and protect our local environment!
Stuff
It may seem obvious, but the "stuff" is the engine that drives everything we do at Community Forklift! We provide an easy, accessible way for homeowners, businesses, and more to donate their unwanted or excess home and building materials, keeping these items out of overcrowded landfills and giving them new life in our store or for free to community groups and our neighbors in need.
---
We work hard to lift our community by making home repairs and home goods affordable, creating good green jobs, and reducing waste. Join our campaign and help us continue transforming our communities for a long time to come. Please donate below and thank you for your support!