DeconWorks
Thank you for supporting Community Forklift's DeconWorks pilot deconstruction program. The program is currently on hold.
Stay tuned for our official launch in 2022!
---
Before you bring in the new, let DeconWorks take out the old.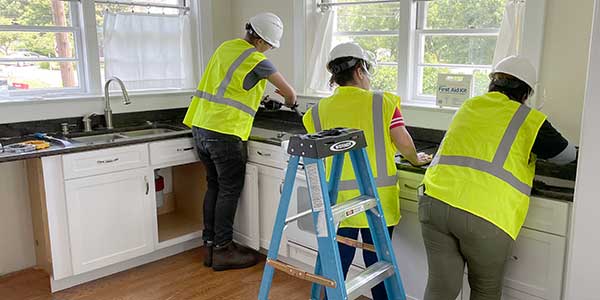 With DeconWorks, Community Forklift's convenient deconstruction services, we'll come directly to your home or worksite and carefully dismantle and uninstall your used materials, then salvage them for reuse here at Community Forklift's warehouse. Our crews are trained to carefully and safely remove non-structural materials—doors, windows, cabinet sets, furniture, flooring, trim, and more—to maximize the amount of donated materials. And with the tax deduction benefits and decreased cost of waste disposal that come from working with us, you'll end up with more funds for what matters most: your project itself.
To learn more or schedule a deconstruction, contact the DeconWorks team today.
---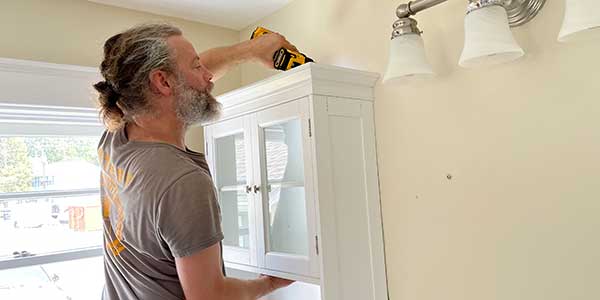 Deconstruction, not destruction
In 2018, the United States generated a whopping 600 million tons of construction and demolition (C&D) waste—more than twice the amount of everyday garbage created that year, and more than 90% of it comes from demolition.
By choosing to deconstruct and donate through DeconWorks, you're doing your part to reduce the local waste stream. You'll:
Reduce project costs by avoiding disposal fees.
Receive tax benefits from donating to a 501(c)(3) charity.
Reduce landfill use, preserve natural resources through reuse, and conserve old-growth forest resources.
Create and support good, green jobs in your community.
Provide materials to benefit local nonprofit organizations and neighbors in need.
---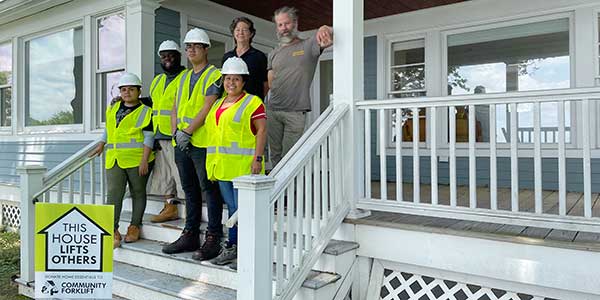 The DeconWorks process
STEP 1: CONSULTATION
Our Deconstruction Coordinator schedules an appointment to visit your site, expertly assesses the scope of work, and submits a proposal. (While the proposal is free, DeconWorks services are performed on a fee-for-services-rendered basis that is not tax deductible.)
STEP 2: APPRAISAL
Most deconstruction projects exceed the IRS-established $5,000 donation threshold, and require retaining a certified appraiser to estimate your donation's value. DeconWorks provides a list of appraisers who have worked previously with Community Forklift (although we will work with your chosen appraiser), as well as an in-depth explanation of how to complete the IRS 8283 form.
You'll work with the appraiser to develop a list of items for donation and determine the estimated value of those items before the deconstruction project starts. (We encourage you to contact your accountant for tax advice, as there are numerous scenarios for claiming deductions.)
STEP 3: DECONSTRUCTION
After we've completed the DeconWorks proposal, we'll submit a contract for your approval. Once you've signed the contract, we'll schedule your deconstruction project. As a lead certified remodeling contractor, we'll conduct a testing and hazard assessment before work begins on any structure built before 1978 (or if otherwise necessary) to keep you and our team safe during the deconstruction process.
DeconWorks crews follow a daily work schedule to ensure the safe and timely completion of your project. (We coordinate with your general contractor on safety, planning, timing, and decision making to meet the full needs of your project.) Community Forklift will pick up donated materials from your site.
STEP 4: DONATION
Just as DeconWorks crews are trained to thoughtfully and efficiently salvage materials, our Donations team is trained to safely handle materials to protect them from damage. The appraiser will document donated items through photographs and inventory to verify your donation.
Once all donatable materials have been retrieved from your site, your appraiser and Community Forklift will provide a completed IRS 8283 form.
---
To learn more or schedule a deconstruction, contact the DeconWorks team today.