Forklift First Friday Donation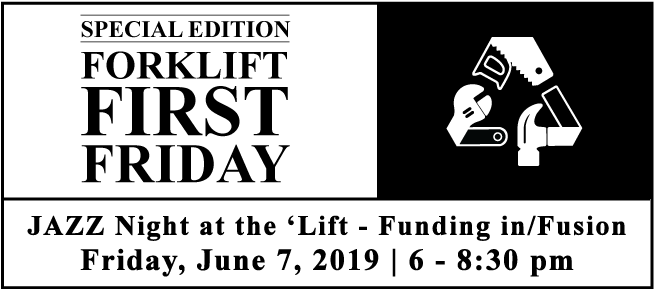 Forklifters are the customers, donors, and supporters who make Community Forklift possible. We take many hands make light work seriously and appreciate every dollar donated.
During Forklift First Friday on June 7, we're asking our supporters to donate to or sponsor an evening of music, art, fun, and food.
Those that donate between $25 and $249 will receive a Community Forklift t-shirt and our continued gratitude for your support. If you'd like to become a sponsor at a higher donation level please review our sponsorship options.