10th Annual Garden Party
Community Forklift's
10th Annual Spring Garden Party & Fundraiser
Saturday, April 6th | 10AM-3PM
Our Annual Garden Party is a fun-filled event with a ton of landscaping and garden supplies; gardening demonstrations, experts, and vendors; activities for kids; live bands; and local food.
Throughout the day you can chat with gardening professionals, purchase plants, and attend free workshops – but the party starts with our highly anticipated tool sale. Over the winter, we collect gently-used and surplus lawn and garden supplies as well as outdoor décor and furniture. Then, we release it all at the Garden Party for your shopping pleasure! The sale begins at 9am on Saturday, but folks start lining up outside the gates even earlier, eager to dig through piles of flowerpots and shovels. (If you can't get there in the morning, don't worry – our staff continues to bring out items throughout the day.)
Note to early birds: No lawn and garden supplies are out yet. The Forklift will not have any garden items available until 9am on April 6.
The party starts at 10am!
There will be prizes for people and pets dressed in garden party finery. So find yourself a dapper suit or fancy hat, and check out all the activities in store for you!
More partners and details are coming soon, but here's what we can share right now:
Local Experts, Teachers, and Vendors
Anacostia Watershed Society
Citizens' Climate Lobby
Colmar Manor Garden Club
Cultivate the City
ECO City Farms
Elements of Nature
Hyattsville Horticulture Society
MOM's Organic Market
Potomac Rose Society
Sol Nectar Farm
Studio AKA
Prince George's County Master Gardener Program
Veteran Compost
FREE Workshops
Click each title to learn more and RSVP!

10:30am-11:30am
The Benefits of Beekeeping ~ A Labor of Love, presented by Josh Calo of Sol Nectar Farm

12:30pm-1:30pm
Sustainable Home Landscapes, presented by Dani Alexander of Studio AKA

2pm-3pm
Home Composting Tips & Techniques, presented by Fritz Gottschalk of Veteran Compost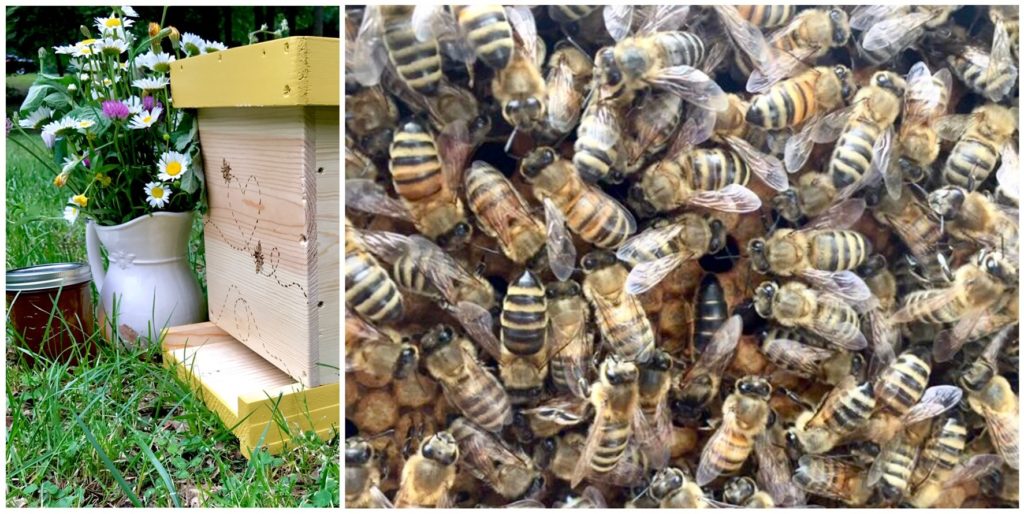 Live Music
Roxanne Jarrett (10am-11am)
Fusions? Standards? You never know what to expect from Roxanne Jarrett, a Jamaican-American singer raised in New York City. Trained in Opera, Broadway, Folk and Jazz, she sings in 5 languages and performs in the infectious language of joy.
The Vico Cycle (12pm-1pm)
The Vico Cycle is a group of like-minded musicians based in the Washington, DC metro area who blend rock, funk, blues, soul, & hip-hop into a lively fusion of raw sound.
HüsBand (2pm-3pm)
HüsBand plays original melodic pop with a lyrical bite. This quartet of local musicians blends diverse musical influences to hone their own groove of rhythm and rhyme. Reflective, driving, and laid-back, all at the same time.
Delicious local food from County Manners
County Manners is brought to you by Chef Jeremy; a true "County Boy" at heart with deep roots in Southern Maryland. His passion for food was built on cooking fresh caught fish over a campfire on the Potomac River. He created a unique concept by combining traditions passed on to him by family and his years of experience as chefs. "I look forward to bringing you the best of what Southern Maryland has to offer."
PLUS
Activities for the whole family, including FREE face painting by Signs, Wonders, & Gifts!
Proceeds from the Garden Party support our work to create green jobs, reduce waste, educate the public about reuse, and provide free supplies to nonprofits and neighbors in need.
If you're interested in sponsoring the 2019 Garden Party, click here to see our current sponsorship opportunities.
So invite your friends, and start planning your stylish garden party ensemble!
And while you're out and about on the 6th, make sure to check out Hyattsville's annual Hy-Swap!