Lifting up communities through reuse
Don't miss the party!
10th Annual Garden Party
April 6, 2019 | 10 AM – 3 PM
Garden tool sale starts at 9 AM
Live music

10:00am – 3:00pm




The Vico Cycle
Fusion? Standards? You never know what to expect from Roxanne Jarrett, a Jamaican-American singer raised in New York City. Trained in Opera, Broadway, Folk and Jazz, she sings in 5 languages and the infectious language of joy.
The Vico Cycle is a group of musicians based in the Washington, DC metro area who blend rock, funk, blues, soul, & hip-hop into a lively fusion of raw sound.
HüsBand plays original melodic pop with a lyrical bite. This quartet of local musicians blends diverse musical influences to hone their own groove of rhythm and rhyme. Reflective, driving, and laid-back, all at the same time.
Browse, shop, & learn from our local vendors & educational partners:
Local breakfast, lunch, & sweet treats:
Free fun for all ages:

Face Painting
Crafting with the
Anacostia Watershed Society
Costume contests—wear your spring best!

The Garden Party is Forklift's biggest fundraiser each year. Proceeds support our mission to lift up communities.
DONATE

We take donations of building materials, but did you know we also take…?

| | |
| --- | --- |
| ✓ | Fine art: paintings, prints and drawings |
| ✓ | Antique & vintage jewelry & watches |
| ✓ | Area rugs and carpets |
| ✓ | Sterling silver serving & table settings |
| ✓ | Vintage furniture |
Shop In-Store or Online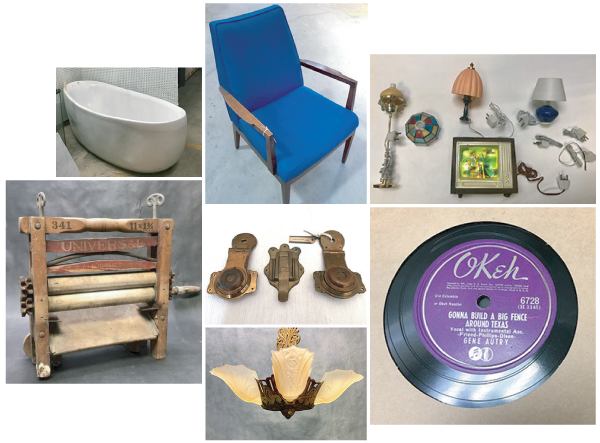 Left to right clockwise: oval soaking tub (in store), mid-century cobalt armchair pair (in store), Laurel & Hardy miniature dollhouse lights and TV (working, ebay), Gene Autrey records, 78RPM, includes Don't Fence Me In, Gonna Build a Big Fence Around Texas, and others (ebay), 1920's 4 light art deco slip shade chandelier (ebay), antique clothes ringer(Community Forklift Marketplace), antique brass steamer trunk latches and hardware (steampunk style, Community Forklift Marketplace)
*The cool stuff goes quickly – items pictured may no longer be available.
Coming to the Garden Party?

Bring your donated items with you between 9am and 7pm. If your items are too large, arrange a FREE pickup in the DMV.
25% OFF
MODERN & VINTAGE LIGHTING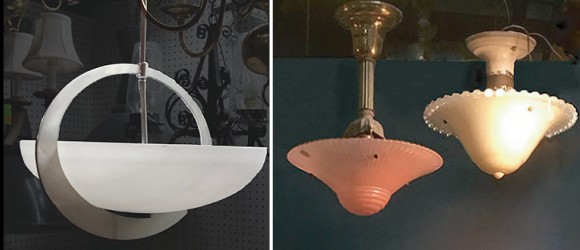 Take 25% off the marked price on hundreds of lights, from modern fixtures to antique chandeliers. Sale includes glass shades and globes, overhead lights, flush-mounted lights, wall sconces, outdoor lighting, fluorescent fixtures, and lamps from every era.
*Sale does not include ceiling fans, or electrical supplies.
Calling all Crafters, Upcyclers & Collectors
Join the "RISE Business Marketplace" at Community Forklift!
Community Forklift's Reuse Incubator for Sustainable Environment (RISE) creates small business partnerships to attract, mentor and support small green and reuse businesses.
We currently have RENTAL SPACE available in our Reuse Center warehouse.
Forklift First Friday
May 3 | 6 – 8pm
First Fridays are back! Join us for our kick off event on May 3. From May to September on the first Friday of each month, we stay open late and transform the warehouse into a pop-up market with lively entertainment, local art, food, and craft beer & wine (courtesy of Town Center Market). All ages and friendly, leashed pets are welcome.

Join Community Forklift and our partners at the 5th annual Port Towns Pit Stop! Stop by Veterans Park in Edmonston (on the Northeast Branch Trail at Decatur St. & Taylor Rd.) and celebrate bicycling as a clean, fun, and healthy way to get to work.

Learn More
Forklift Fan and local artist profiled in The Washington Post.

Clarke Bedford has been coming to the 'Lift for years, and the treasures he finds often end up part of his Hyattsville "Vanadu" art house and vehicles.

.
Hyattsville Community Exchange of Infant, Children's & Maternity Clothing, Toys, & Gear

April 6, 2019 | 12:30 – 2:30pm

Learn More
American Horticultural Society

Spring Garden Market

April 12 & 13, 2019 | 10am – 4pm

Annual plant sale and garden produce marketplace at River Farm.

Learn More
April 13, 2019 | 9am – 12pm

Join thousands of volunteers on April 13 to help the Anacostia!

Learn More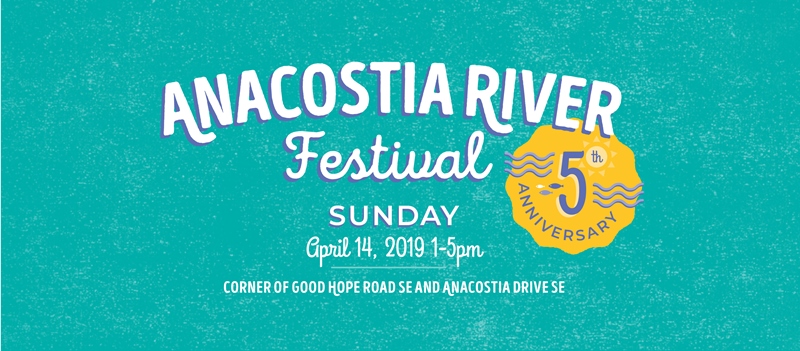 3rd Prince George's County
Pet Waste Management Summit
Thursday, April 18, 2019 | 6 – 9pm
COMMUNITY FORKLIFT
301-985-5180 |
www.CommunityForklift.org
4671 Tanglewood Drive, Edmonston, MD 20781
(5 minutes from DC, near Hyattsville)
Open 7 days a week, from 9am – 7pm
FOLLOW THE FORKLIFT
Subscribe
{{UnsubscribeLink}}