Mid-August, 2019 Newsletter
Lifting up communities through reuse
Work at the 'Lift:
Great, Green Jobs!

If you're inspired by the work we do here, you should apply for one of our new positions.

Community Forklift

is a gathering space for the community where employees find their feet firmly grounded in the green economy.

Director of Store Marketing and Communications

Among our open positions, we're seeking a dynamic, talented individual who can bring our online and brick & mortar marketing and communications to the next level. This new director-level position offers candidates the opportunity to hone their marketing skills in digital media across multiple online platforms, in our warehouse store, and at community events.

Other open positions:
• Director of Donations
• Online Sales Associate
• Receiving & Processing Associate
• Community Builders (part-time outreach positions)

Community Forklift is a catalyst for sustainability and economic opportunity offering local jobs with competitive benefits and pay. Working at the 'Lift is a meaningful and unique career.
SAVE THE DATE

Forklift First Friday
September 6, 2019 | 6-8pm

Family fun with

Rachel Israel's

facepainting and Jay the Twister balloon fun!

Featuring:
Shop In-Store or Online
Clockwise from top left: Vintage nickel plated & glass floor lamp (in-store), unique blue mannequins, male & female with additional parts (call 301.985.5180 to inquire); aluminum pool chaises (many available, in-store courtyard); NEW modular cored bricks (in-store courtyard, available individually or by the cube (430/cube)); antique corduroy uphulstered red rocking chair (in-store); Antique Landers, Fray & Clark nickel soap dish and cup holder (ebay); blue glass bowl sink and wall-mount under-cabinet (in-store); quality kitchen sink undermounted in marble countertop (in-store courtyard); NEW Makita random orbit palm sander (ebay)
*The cool stuff goes quickly – items pictured may no longer be available.
August Sale – Just 2 Weeks Left!

MODERN & VINTAGE BATHROOM FIXTURES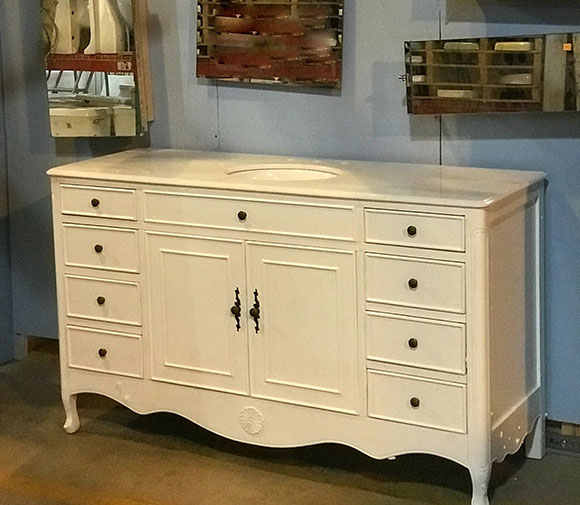 Take 25% off the marked price on hundreds of bath fixtures: sinks, tubs (including claw-foot tubs), toilets, vanities, and medicine cabinets.
*Sale does not include faucets, plumbing parts or hardware, kitchen or living room cabinets, mirrors not part of medicine cabinets, or endcap display items.
DONATE

We take donations of building materials, but did you know we also take…?

✓ Fine art: paintings, prints and drawings
✓ Antique & vintage jewelry & watches
✓ Area rugs and carpets
✓ Sterling silver serving & table settings
✓ Vintage furniture
✓ Any type of vehicle!

Learn More

.




Any type of vehicle!
buildgreendc.org
August 28, September 25,
& October 30, 2019



Community Forklift will be there!

Hyattsville Arts Festival:

Arts & Ales

Saturday, September 21, 2019
Noon – 6 pm
Wheaton Arts Parade
FREE ART WORKSHOPS
Christmas in April—Prince George's County

Susan Mona & John Denison

Memorial Golf Tournament

Monday, September 23, 2019
COMMUNITY FORKLIFT
301-985-5180 |
www.CommunityForklift.org
4671 Tanglewood Drive, Edmonston, MD 20781
(5 minutes from DC, near Hyattsville)
Open 7 days a week, from 9am – 7pm
FOLLOW THE FORKLIFT