October, 2019 Newsletter
Lifting up communities through reuse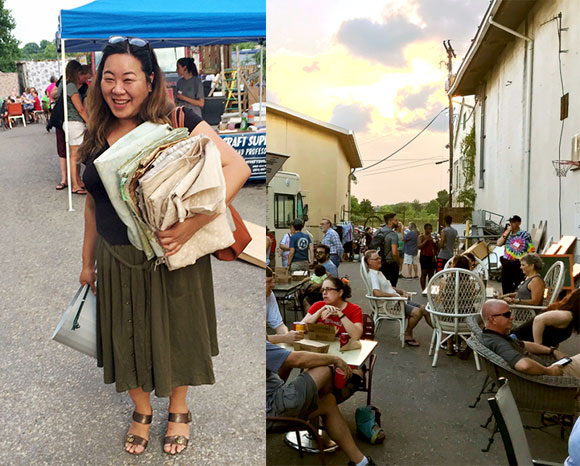 Forklift First Friday
& Pop-up Fabric Shop
October 4, 2019 | 6 – 8 pm
Join us for the last party of the season, featuring…
Fabric Pop-Up Shop

During the party, we'll be offering a special selection of quality upholstery fabric for your shopping pleasure!
| | |
| --- | --- |
| Spilling the News with Smokin' Blues and Cool Jazz! Diane Daly sings standard jazz fare with a smoky stamp, ballads, blues, and bebop with some twists. | |
| | |
| --- | --- |
| | These pit masters have been perfecting tried-and-true BBQ form, cooking meats low and slow over a variety of woods to bring out unique, smoky tenderness in every bite. |
| | |
| --- | --- |
| Town Center Market is back for their fourth year in a row, serving up craft beers and wines at their signature Pop-Up Bar! | |
Family Fun:

Kids will have a blast dancing and exploring. Make sure to stop at Rachel Israel's

Signs Wonders and Gifts

table for FREE face painting and prepare to be wowed by balloon artist

Jay the Twister
More
Climate Strikes
Coming

and why Community Forklift encourages you to participate.

Community Forklift fights climate change every day.

Last year, inspired by Swedish schoolgirl Greta Thunberg, young people around the world began 'climate-striking', demanding action against the global warming that darkens their future. In May, when 1.4 million kids walked out of school, they asked adults to join them next time. That time arrived this week when more than 4 million people in 150 countries participated in strikes demanding that leaders make meaningful changes to protect the environment.

Since 2005, the 'Lift has kept millions of dollars of building materials out of landfills and incinerators – and created 50 green jobs! By providing reclaimed materials to the market, we reduce demand for new products, which means fewer natural resources are extracted and less fossil fuel is burned. We're proud to be part of the growing reuse industry – just one of many smart solutions that are going to help win the fight against climate change!

If you didn't make it to this week's strikes, visit

globalclimatestrike.net

to learn what comes next. You can also continue to help the Forklift build the green economy by donating materials, supporting our work with financial donations, and shopping in our warehouse and online stores instead of buying new materials.
Thanks Freddie Mac for your donation!

Community Forklift offers a free pickup service for large donations. This past week, our donations team went to Freddie Mac in Sterling, VA to pick up a truckload of surplus carpet squares. They donated a nice variety of styles and colors! Stop by our warehouse for pricing and availability.
Shop In-Store or Online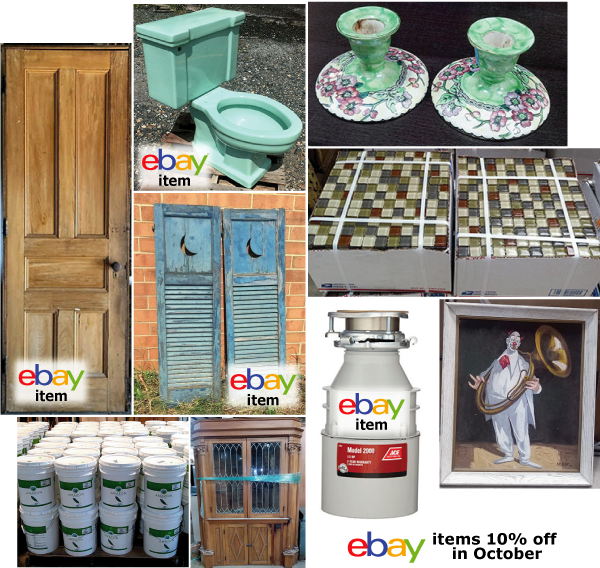 Clockwise from top left: Antique tall chestnut door with frame (ebay); 1968 Ming Green American Standard toilet – complete! (ebay); Vintage Maling English hand-painted candlestick pair (in-store); glass mosaic tile, pallets of bulk tile still available (in-store); Halloween is coming! Vintage clown with horn painting (in-store); Ace Model 2000 1/2 horse sink disposal, open box (ebay); large antique birch corner hutch with leaded glass doors (in-store); Amazon paint, new stock just arrived (in-store); vintage wooden moon mid-century shutters (ebay).
*The cool stuff goes quickly – items pictured may no longer be available.
October Sales
DOORS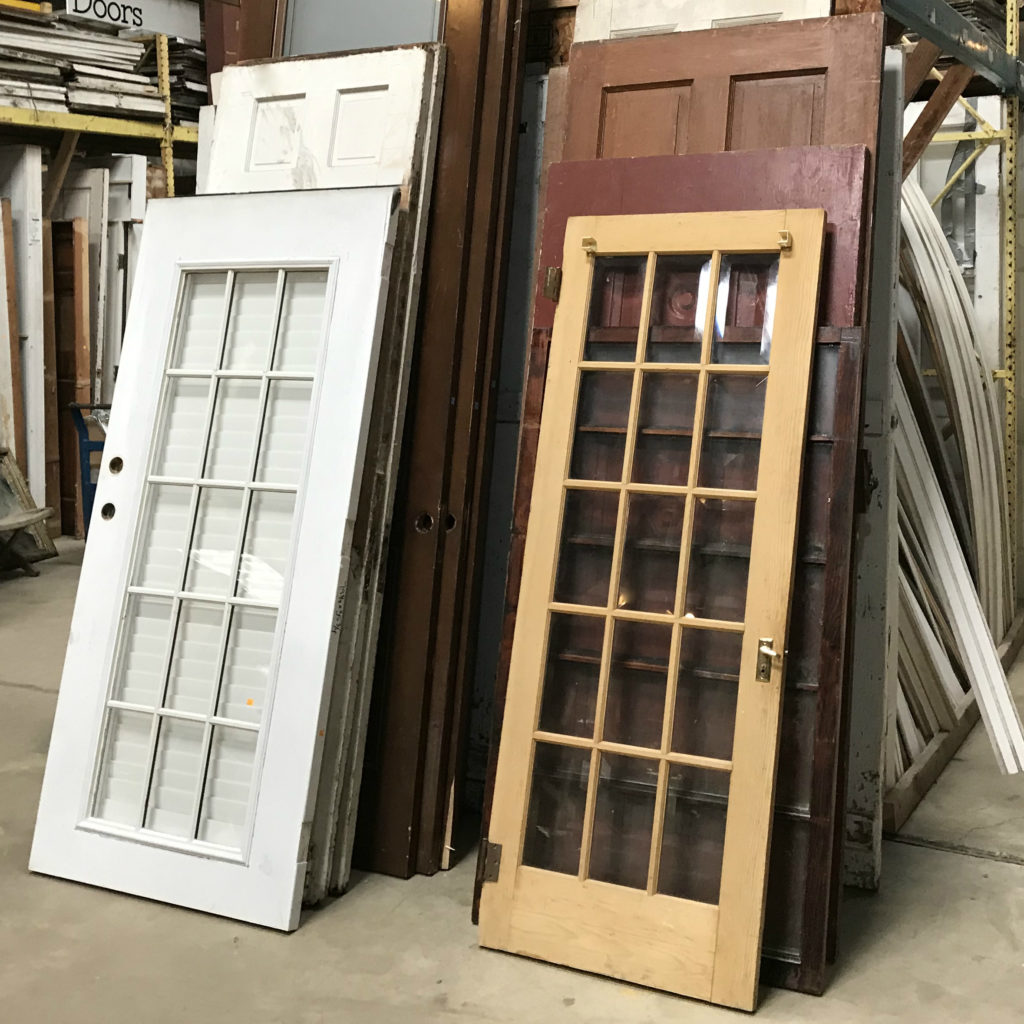 Take 25% off the marked price on doors.
Throughout the month of October, save on barn doors, antique wood panel doors, french doors, oversized doors, bifold doors, louvered doors, iron security doors, storm doors, screen doors, and modern doors in frames.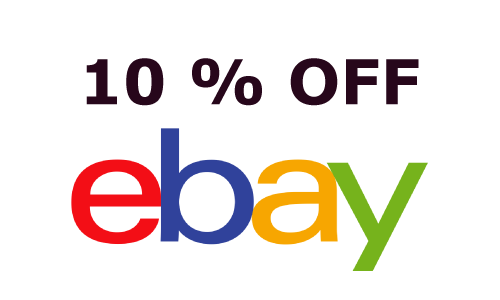 Through October, take 10% off items in our
award-winning ebay store.
Our ebay store has new and vintage hand and power tools, mid-century and decorative vintage tile, commercial and home appliances, new electrical and mechanical overstock items, replacement appliance parts, new and vintage hardware, vintage colored bath fixtures, and MUCH more!
Discount does not apply to shipping costs.
DONATE

We take donations of building materials, but did you know we also take…?

✓ NEW! Portions of your ebay sales

✓ Fine art: paintings, prints and drawings
✓ Antique & vintage jewelry & watches
✓ Area rugs and carpets
✓ Sterling silver serving & table settings
✓ Vintage furniture
✓ Any type of vehicle!

Learn More

.




Any type of vehicle!
Around Town
Meet us at these local events!
Stop by the Community Forklift tent at these events to make hardware windchimes!

Takoma Park Street Festival
Sunday, October 6, 2019
10 AM – 5 pm
BIG BUILD:

National Building Museum

Saturday, October 12, 2019
10 AM – 5 pm
Festival del Rio Anacostia

Saturday, October 12, 2019
11 AM – 4 pm
Green Building Professional Seminar Series
sponsored by BuildGreenDC.org. The final seminar is October 30, 2019.
Learn More
COMMUNITY FORKLIFT
301-985-5180 |
www.CommunityForklift.org
4671 Tanglewood Drive, Edmonston, MD 20781
(5 minutes from DC, near Hyattsville)
Open 7 days a week, from 9am – 7pm
FOLLOW THE FORKLIFT