September, 2019 Newsletter
Lifting up communities through reuse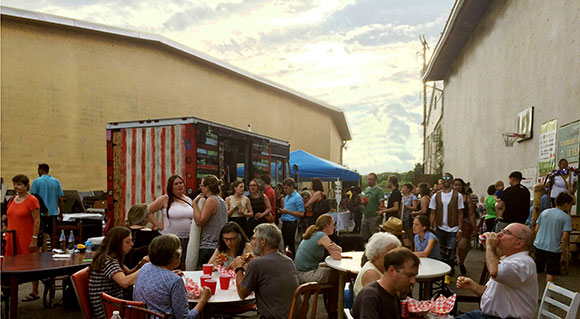 Forklift First Friday
September 6, 2019 | 6 – 8 pm
Join us at the warehouse on September 6th for our Forklift First Friday party, the real 'Forklift After Dark' experience!
Featuring:

Live music from Moments of Brilliance.

Janis Joplin, Van Morrison, Bill Withers, Grateful Dead…. this set of local musicians covers the classic rock canon with moments of musical brilliance. With a rotating cast of singers and dueling violins, familiar favorites will be fun, funky, and unforgettable!
| | |
| --- | --- |
| | A project of Metro City Wing House, this food truck offers a variety of seafood fries, crab cakes, wings, veggie burgers, and more. |
| | |
| --- | --- |
| Town Center Market is back for their fourth year in a row, serving up craft beers and wines at their signature Pop-Up Bar! | |
Family Fun:

Kids will have a blast dancing and exploring. Make sure to stop at Rachel Israel's

Signs Wonders and Gifts

table for FREE face painting and prepare to be amazed by strolling magician,

Matt Neufeld

and balloon artist

Jay the Twister
Need a little mystery in your life?

For 2 hours only, we'll be running a mystery sale here in the warehouse! Be on the lookout for our big announcement only a couple of hours before the event starts
Forklift First Friday
When: Friday, September 6 | 6-8pm
Where: Community Forklift
4671 Tanglewood Drive, Edmonston Maryland 20781
Who: YOU! And your friends, family, kids, neighbors, coworkers, and (friendly, leashed) pets.
How Much: Free to attend—But you can support your local artists and businesses by purchasing their wares and tipping the band.
Work-gloves
cost money:
Support the lift!

Forklift Fans know that we take donations of materials, furniture, fixtures, appliances, and many other items, but many don't realize that

we also welcome financial contributions

.

Our warehouse and truck staff who wear the gloves are critical to the labor intensive reuse process. Your financial contribution will help keep them protected, and will help Community Forklift to continue to improve our community.

3 ways to donate a few bucks:

→ Donate during your free pickup

Our truck crews can take credit card or paypal donations when picking up your items.

→ Add a contribution at checkout

Community Forklift invests in our community. We're asking our community to invest in us with a financial contribution.
Community Forklift Kudos
We were mentioned in Washingtonian Magazine!
Check out the article
featuring Suzy Cho, an interior stylist and landscape architect who uses reclaimed materials from the 'Lift for her clients and in her own apartment.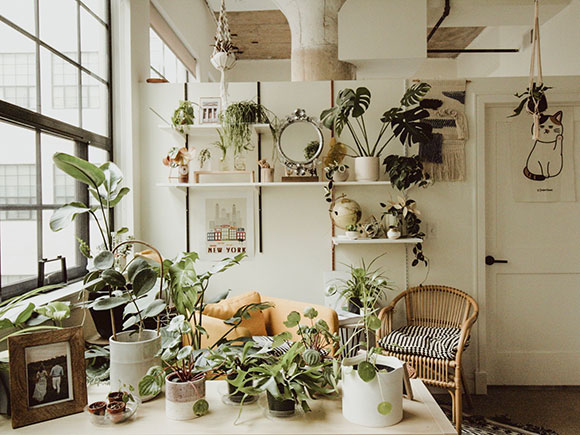 Shop In-Store or Online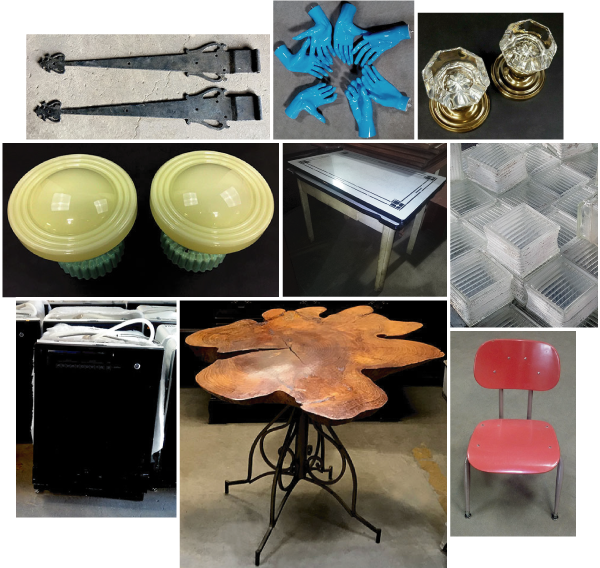 Clockwise from top left: Antique 29″ long wrought iron strap hinges (Community Forklift Marketplace); blue mannequin hands (call – in-store); new old stock crystal dummy door knobs (ebay); glass block variety of sizes (in-store courtyard); child's school chair (several available, in-store); live-edge tree table with iron base (in-store); gently used late model GE dishwashers – many available (in-store); stunning pair of 1920's ceiling mount light fixtures with vaseline glass shades (ebay); vintage kitchen pull out leaf enamel topped table (in-store).
*The cool stuff goes quickly – items pictured may no longer be available.
September Sale

AMAZON PAINT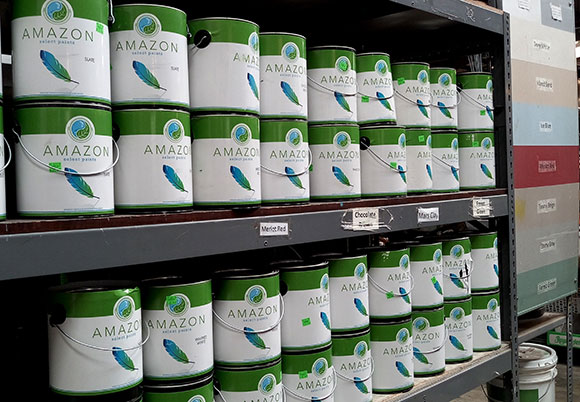 Amazon Select Paints are premium quality, eco-friendly latex paints. They're manufactured from surplus paint that Amazon collects from government, business, and consumers, and recycles using patented technology.
DONATE

We take donations of building materials, but did you know we also take…?

✓ Fine art: paintings, prints and drawings
✓ Antique & vintage jewelry & watches
✓ Area rugs and carpets
✓ Sterling silver serving & table settings
✓ Vintage furniture
✓ Any type of vehicle!

Learn More

.




Any type of vehicle!
buildgreendc.org
September 25,
& October 30, 2019



Community Forklift will be there!

Hyattsville Arts Festival:

Arts & Ales

Saturday, September 21, 2019
Noon – 6 pm
| | |
| --- | --- |
| | |
Christmas in April—Prince George's County

Susan Mona & John Denison

Memorial Golf Tournament

Monday, September 23, 2019
COMMUNITY FORKLIFT
301-985-5180 |
www.CommunityForklift.org
4671 Tanglewood Drive, Edmonston, MD 20781
(5 minutes from DC, near Hyattsville)
Open 7 days a week, from 9am – 7pm
FOLLOW THE FORKLIFT