Current Sales
Community Forklift is here to provide the community with free and low-cost home repair essentials. Subscribe to our blog and get news of our sales and other events delivered to you by email! You can also follow us on Instagram, Facebook, and Twitter.
---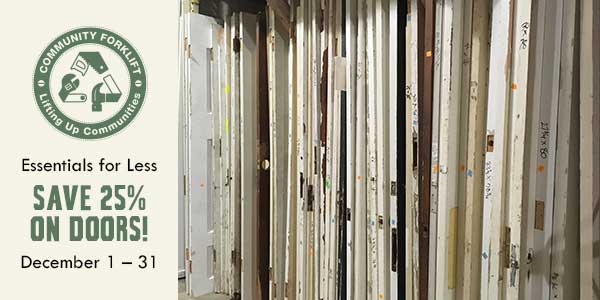 It's Doorcember! Save 25% on doors all month long. Visit our blog for more info!
---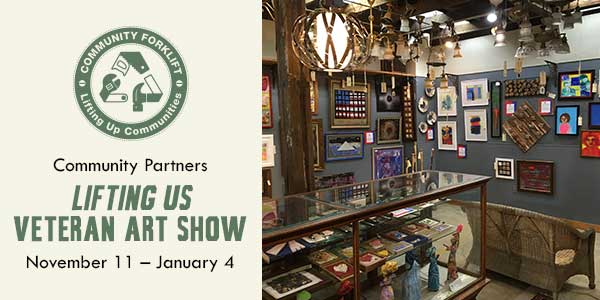 Lifting US is an exhibition and store at Community Forklift featuring works of art created by military veterans and family members. It was organized in partnership with veteran arts group Uniting US. Visit our blog for more info!