Hours & Directions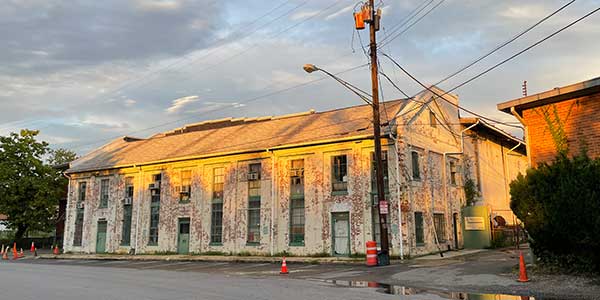 If you have not visited our reuse warehouse before, please check out our Store Policies for more information. We also sell select vintage and specialty items online!
Hours
Community Forklift is open 7 days a week from 12 – 5 pm. Hours may change, so please check our website before visiting. We are closed Thanksgiving Day, Christmas Day, and New Years Day.
If you are dropping off a donation or picking up bulky items like appliances or furniture, you MUST arrive 1/2 hour before we close. If you are picking up bulky purchases, you'll need to bring friends to help you load them into your vehicle.
To find out about holiday hours or weather closings, please visit our blog or follow us on Facebook, Instagram, or Twitter.
Location
We pick up donations all over the DC region, including Northern Virginia and metro Maryland.
Our warehouse is located in the Port Towns neighborhood, 5 minutes from Northeast DC and the Hyattsville Arts District. Our address is 4671 Tanglewood Drive, Edmonston MD 20781.